Airport Transfer: Japan Travel SafeRide
Highlights
Safe, aware, English-speaking drivers wearing personal protection
Separation curtains, ventilation, and other personal space measures
Sanitizer, ozone device, per-ride disinfection and cleaning
Description
Do you need to get home safely from the airport? Or are you making a special trip without public transport? Try our SafeRide private cars, fully equipped with virus exposure reducing measures. We offer both safe and reliable airport transfer - Japan Travel SafeRide -  from major airports such as Narita, Haneda and Kansai International to desired addresses in Tokyo and Osaka areas, respectively. Full support prior to and during the service is available in English. 
Details
Stay Safe, Ride with Confidence

In our post Covid-19 world, activities that seemed absolutely normal beforehand are now a source of worry. First among these is the simple act of getting from the airport to your hotel or home, and whether you can do this safely for the benefit of yourself and your family. 

While there is no 100% safe way to be in close proximity with people you don't know, you can significantly improve the odds by limiting the number of people you come in contact with and by using a transport service that has already taken precautions for your health and well-being.

Introducing the Japan Travel SafeRide service, where we have worked with local private car partner to ensure that all the best practices of personal protection for both yourself and the driver are covered.What's more, we offer our service in English so that you may communicate any concerns or special requests.

How to Use the Service
Choose the desired route, and date of arrival in Japan
Pay the service in full
Receive confirmation email
Our staff will reach out to you and ask for the details such as flight number, address in Japan you are headed to.
Use the service. Email and chat support with our staff available pre-, and during the service.

How we Protect You
Our Drivers
Drivers wear a mask and gloves, changed with each passenger

Drivers follow social distancing etiquette, such as stepping back as you board, waiting for you to leave your luggage before loading, etc.

English-speaking
Regular temperature and health checks
You may request to have the driver tested for the presence of Covid-19 antibodies within 24 hrs of your arrival. The test comes at extra cost. Contact us for details at <shop@japantravel.com>

You may load your own luggage if you prefer to do so
Our Cars
Hand sanitizer as you enter

Complementary face mask (N95 masks available on request)

Van type, allowing passengers to sit further back in vehicle, comfortable Toyota Alphard available

Curtaining between passenger space and driver

Open window policy for fresh air flow, or portable ozone device, as you prefer

Pre-ride cleansing of all passenger surfaces with disinfectant

Trash receptacles for personal trash, bags replaced every ride

No ride sharing outside your party
Our Process
Careful scheduling to allow proper cleansing and driver rest periods

Pre-paid facility if you prefer not to handle cash or come in payment proximity of driver

English-language support

Special requests handled
Pricing
NRT to Tokyo 23 wards: JPY 38,500 
HND to Tokyo 23 wards: JPY 22,000 
KIX to Osaka: JPY 33,000 

Other services: 
Contact us for details at <shop@japantravel.com>
KIX to Kobe: JPY 49,500 
KIX to Kyoto: JPY 44,000 
NRT to Nagoya: JPY 154,000 
NRT to Osaka: JPY 220,000 
NRT to Fukuoka: JPY 407,000 
NRT to Tokyo 23 wards:
25-seater large van: starting at JPY 66,000, price is per vehicle
45-seater large bus: starting at JPY 93,500, price is per vehicle 

Special Services
We cater for emergency calls, such as unexpected quarantine requirements.

We can also provide special ride service for people needing quarantining, driving directly from airport to quarantine location.

Long-distance rides to avoid public transport (e.g., Tokyo-Osaka)

Multi-trip bookings

Divided group bookings
More Information
Chat

Email (

shop@japantravel.com

)

Phone (+81-(0)3-4588-2679, Monday -Friday, 9 am-5 pm JST only)
Note: Japan Travel is a Type-2 registered travel agency in Japan. Our private car vendors are licensed transport hire operators.
Important information
Know before you book
Booking Timeframe
All Tokyo-and Osaka-area bookings require a minimum 72 hours prior notification.

Other areas require a minimum 72 hours, if available.
Emergencies
Any call made with less preparation than our regular timeframe is an Emergency. As such our service is offered on a Best Effort basis, and we cannot guarantee availability.

Emergency requests automatically draw a JPY 10,000 surcharge on our regular prices.
Refund Policy
10 or more day's cancellation notice, in writing, prior to date of service – 100% refund

10~5 days prior – 50% refund 

4 or less days prior – deposit is forfeited
Other Languages
Other languages may be available with sufficient notice, particularly Mandarin.
Government Compliance
To date there are no government regulations governing virus-protective transport. We are continually monitoring transport ministry notices and if such regulations come into place, we will work to comply with them.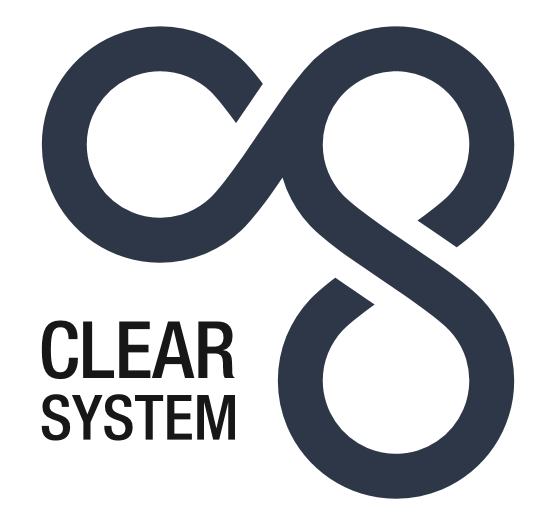 Organised by ClearSystem, Inc.
0 Reviews
There are no reviews yet.