Yakushima Fairytale Island Tour
Journey deep into the forests of Yakushima and walk among giant cedars.
Highlights
Hike along a secret trail through untouched forest to search for the area's wildlife
Experience the unique nature that inspired the Studio Ghibli film Princess Mononoke and discovers some of Japan's oldest trees
Unwind at a luxury spa set against the dramatic backdrop of Yakushima's soaring mountaintops
Description
If dramatic landscapes inspire dramatic stories, then the island of Yakushima is surely the backdrop for many epic tales. Indeed, this fantastical island seventy miles (113 km) south of Kagoshima has inspired storytellers throughout the ages, from ancient myths to modern animated films. Step inside this fairytale world to encounter misty forests, friendly animals, and cedar trees that are thousands of years old.
Details
Tour itinerary

Day 1
Arrive at Kagoshima Airport
Start your trip in Kagoshima and discover the iconic volcano of Sakurajima that towers over the city. Spend the day with a local volcanologist to learn how every aspect of life in the area is affected by this powerful natural force, from the local topography to the foods grown and harvested here. A relaxing night at your hotel allows you to prepare for the adventure to come.
Day 2
In the morning, set off for the island of Yakushima. Thrusting up from the ocean to heights of over 6,000 feet (approx. 1,830 meters), Yakushima's steeply sloping hills are covered in thick forest canopies concealing the beautiful and slightly mysterious landscapes beneath. After meeting your local guide, trek into the Shiratani Unsui Valley, famed as the visual inspiration for the beloved Studio Ghibli film Princess Mononoke.
Day 3
Rejoin your guide for a full day of touring the island, from winding forest roads to towering waterfalls. The day's main attraction, however, is an off-train hike deep into the heart of the forest to discover an abandoned WWII encampment untouched for over 70 years. If you're lucky, you may even encounter some of the island's native 'residents'- sika deer and Japanese macaques.
Day 4
After exploring this remarkable landscape, return to Kagoshima to board a flight or train to your next destination.

Accommodation
Kagoshima: 1 night at Shiroyama Hotel Kagoshima
Located on a leafy hilltop, Shiroyama Hotel Kagoshima offers a comfortable accommodation with commanding views of Kagoshima bay and the iconic Sakurajima volcano. With its central location near restaurants, shopping centers, and museums, this is the perfect place to begin your adventure in Kagoshima.
Yakushima: 2 nights at Sankara Hotel & Spa
After a day spent hiking through the dreamlike landscapes of Yakushima, there is no better place to relax and rest some muscles than at Sankara Hotel & Spa. It offers world-class luxury spa services, with tastefully appointed suites, and more, all within a spectacular setting.
Important information
Included in price
Meals
All activities
Private guide
Transfer
Accommodation
Not included
Transportation to the meeting point (Kagoshima Airport)
Know before you book
Price: starts at JPY 230,000/person 
・Please note that accommodation, transportation, and activities in this tour are customizable, so all itineraries and price quotes are uniquely tailored to our guests.
Cancellation: If the guest cancels their tour after the booking process is completed, the following cancellation fees will apply. In cases of multiple guests traveling together, if 1 guest cancels their trip, the applicable cancellation fee will apply for the remaining participants.
・Between 30 and 21 days before the date of travel: 30% of tour price
・Between 20 and 8 days before the date of travel: 60% of tour price
・Between 7 and 2 days before the date of travel: 75% of tour price
・Less than 48 hours before the date of travel: 100% of tour price
・No show or cancellation after trip start date: 100% of tour price
This tour is generally bookable up to 2 weeks prior to its date.
What you need to bring
Why is the price a "starting from" price?
The accommodation, transportation, and activities all are customizable, so all itineraries and price quotes are uniquely tailored to our guests.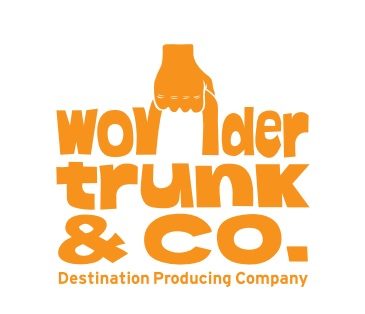 Organised by wondertrunk & co.
0 Reviews
There are no reviews yet.