Western Kochi: Farm-to-Plate Food Tour
Fish and fermentation tour from farms around the pristine Shimanto River region.
Highlights
Sample some of Japan's best katsuo-no- tataki, vegetarian sushi, doburoku, and other traditional fermentation
Exclusive access to places not normally open to public
Rental car and a selection of comfortable/traditional places to stay
Description
Kochi Prefecture is one of those remote areas of Japan that even many Japanese haven't visited. It's best known for raining a lot and having a temperate climate. Kocih sells really great seared bonito - called katsuo-no-tataki (yes, it's on the menu for this tour). This overnight 2-day tour takes you to up to nine locations (pending time and availability) that define the types of unique, traditional foods grown and prepared here. You will be gaining access to some unique products. These include vegetarian sushi (yes there is such a thing), and river-grown seaweed. Then, you will visit a craftswoman-run koji atelier (she also makes out-of-this-world miso),  and a women-run cooperative farm.  Furthermore, you will taste excellent sake, and the world's best katsuo. After this sampler tour, we are sure you will want to come back for a more in-depth experience.
Details
Kochi Prefecture has the longest coastline in Japan exposed to the central pacific ocean and the powerful Kuroshio current welling from the equator and swirling up past the shores of the northwestern rim nations. As a result, Kochi's climate is both wet, humid, and subtropical. Snow only falls in the high ranges, and the ocean temperature seldom dips below 16 degrees year round. This plus the fertile alleuvial soils make for a perfect growing environment for fruit, veges, and river and ocean fish. This tour takes you around the West area of Kochi, centering on the famed Shimanto river region, so you can sample various gourmet ingredients and fermentations that are unique to the area. The tour is intended for professional and serious home chefs, fermentation fans, and food connoiseurs interested in exploring Japan's traditional agriculture.

Tour Itinerary
Day 1
Arriving at Kochi Airport, your first port of call is to claim your rental car. Although vendors speak little English, we will prepare all the logistics for you, and provide you with the rental details you will need. Note that Google Maps works perfectly well for Kochi roads, in English, so make sure that you have a working cell phone. If you need a local SIM, we can supply this to you.
After signing the rental documents and stowing your luggage, it's time to hit the road for a longish drive northwest to the hill town of Tsuno, where you will arrive at the Hayama-no-Sato village ladies cooperative for a special non-fish sushi cooking class. Replacing the fish are mountain vegetables and herbs prepared in vibrant colors and tastes that prove countryside folk know how to improvise. The leader of the ladies' brigade is 82 years old, so you will see a wealth of experience and local jokes on display.
Packing the sushi as snacks on the road, and if there is time, drop in to Tsuno Town to try out their green tea beer - which as you can imagine is a bright hue of green but a very good mix of flavors. Remember that drivers can't imbibe, even a mouthful (Japan is very strict about drinking and driving), so grab a bottle for later.
Your next stop is the port of Kure, where you will find the quaint and ancient Taisho-era covered shopping street. Not more than 10 stalls in total, the pride of place is taken by Tanaka fish shop and Ryoshigoya - the restaurant, run by none other than Tanaka-san, the local fish expert. Tanaka's speciality is wara-yaki katsuo-no-tataki (rice straw smoked seared bonito tuna) that is probably the best in Japan - it's certainly the most famous. You won't be there in time for lunch, but if you make it in time, we will try to arrange for a food preparation demonstration, which given the need for multiple bundles of tinder dry rice straw is both visually and aromatically impressive. The tuna will keep for a day or so, so what you don't eat for a late lunch, you can take with you to finish off alongside the veggie sushi made earlier!
We recommend a stroll around the old town of Kure before hitting the road again to find the home and workshop of Inoue-san, a one-woman tour-de-force in the world of homemade koji. As most guests will know, koji is Aspergillus oryzae, a fungus typically used to ferment soybeans for soy sauce and miso. As it happens, Inoue-san not only sells koji, including kits to make your own at home, but also a very tasty aged miso - 1-3 years and this miso is almost edible on its own - very much like a well-aged Mimoulette. The koji is hand spread on the floors of her workshop, where the spores even in the off-season are easy to smell.
The afternoon is drawing on, and we still have another 55 km, a bit over an hour, to get to our next destination, Marchelia, which is a women-owned and operated organic farm. The team there grow a wide range of fruit (strawberries and citrus) and veggies, but pride of place is ginger - which grows in abundance in Kochi and Shimanto in particular. Other processed products include black garlic, kimchi, and various baked treats.
As the sun sinks in the west, finally we head for a short hop across to our stay for the night. Depending on your budget and course, we'll either have you doing a farm stay with a kindly couple whose hobby is Doburoku (a kind of white, living form of sake) or a high-grade coastal resort. At either location you will be eating local produce Japanese style.

Day 2
Get up early and after breakfast hit the road well before 8, so that you have enough time to do the next leg and still have time to return to the airport to catch your flight. Your first stop will be a local bonito shop in the coastal town on Nakanohana where you will see how this fish is prepared for drying. You will have the opportunity to try your hand at carving dried bonito yourself, and as a unique souvenir take a small mason jar of your dried bonito with you. Later on, all you'll have to do is add some soy sauce and you'll have yourself a "very Kochi" traditional condiment. 
Next we head up-river on the Shimanto to the Shaenjiri village community restaurant in the Nishitosakuchiyanai area. This restaurant is famous in the area because of the way it is run. A group of ladies who became concerned about preserving local foods and cooking methods got together and created the restaurant. Since it's also a community center, probably they didn't expect the experiment to last long, but instead it became so popular it's open most of the year round (shut over the winter months only). The meal is in the form of a Japanese-style buffet, and local veggies are prepared in creative and tasty ways. You will definitely be wanting to know more about the source foods after you're done, and probably the way they are prepared as well.
Pushing on, we follow the Shimanto river further north to Shimanto Towa, and stop at one of the ubiquitous michi-no-eki road side rest areas that have a local agriculture store. Produce here is consistently cheap and fresh, and if it's out of season, then the conserves, pickles, and other preserved goods are a great back up.
Heading east now, we have 62 km, about an hour fifteen minute's drive, to Nishioka Brewery in Nakatosa. If the area looks familiar, that's because the brewery isn't far from the Kure Taisho Market you stopped at yesterday. Nishioka brewery is well preserved and visually appealing. It has been in the family for generations having been built in 1781! For the math-challenged, that's around 240 years ago. Needless to say, all that tradition is well learned and valued by the current family, and it shows in their products. If time allows, take a tour of the factory area, which although modernized, you can still see much of the original building construction in the beams and old brewing barrels still on display.
Finally, heading back to the airport, please take note of your flight time, and leave enough time to drop off the rental car and do a local flight check-in. Our suggestion is that with a 1 hour prior check-in, you will need at least another 1 hour to take care of the rental returns. We do offer a service for additional cost to take care of your rental returns for you. Let us know if you need this.
Important information
Included in price
Pre-visit consulting with one of our travel experts
Rental vehicle (2-3 persons: compact; 4-8 persons: van)
Access to each visit location except the orchard, which, when accessible, will be self-pay (orchard shop is free to enter)
Economy or luxury hotel stays, per your budget (list price is for economy)
Dinner at the hotel on Day One, breakfast at the hotel on Day Two
Chat and voice support in English
Shipping support for some products (including international delivery)
Not included
Tolls, gas, parking, fines/penalties for vehicle
Insurance for vehicle or yourself and passengers
Admission to any additional attractions that have gate/entry fees
Vehicle accessories such as child seat, freezer box, etc.
WiFi Router or phone SIM unless purchased separately, as recommended
Guides or other persons in attendance
Equipment for any other activities you may plan to do independently (unless booked separately with us)
Lunches. On Day 1 we will arrange the katsuo-no-tataki lunch at Umi-no-eki, but it will be self-pay. Lunch on Day 2 is self-pay
Shipping fees (both domestic within Japan and international)
Other important information
Farm-grown food and fermented products are seasonal. We may change the visit itinerary depending on the departure date of your tour.
Hotel availability will vary depending on your travel dates, and we may substitute a nearby hotel of similar grade if not available.
Most meals in Japan are either meat or fish-flavored. If you have dietary restrictions, we can organize other cuisine, but be sure to let us know well in advance. Also, let us know if dashi stock is OK or not.
You will need a working cell phone for navigation. If you need a WiFi Router, we have high-performance, reasonably priced units in stock. We also have SIMs should you need one.
Some parts of the route may be modified depending on weather and seasonal conditions.
Japanese traffic laws are quite strict about parking, so please use car parks provided, or seek permission of land owners before leaving your vehicle for any period of time.
Traffic in Kochi is generally pretty good, but can get heavy from 17:00-19:00 each day, so if you are taking a late flight, factor in the extra time to get to the airport.

Know before you book
Cancellation
4 weeks prior to the day of your trip: 10% of tour price
2 weeks prior to the day of your trip: 40 % of tour price
1 week prior: 50 % of tour price
On the day, no-show: 100 % of tour price
Japan is a safe country and this tour is low-risk, however, we advise you to consider personal and third-party travel insurance out of abundant caution.
If you are renting a car, we recommend you buy the car rental company's insurance policy.

          What you need to bring
Your driver's licence. Be sure that licences from your country are recognized in Japan. Licences from Brazil, China, Mexico, and Saudi Arabia are NOT recognized.
Windbreaker during the spring and autumn months. Although Kochi is semi-tropical, the wind chill can be significant.
Working cell phone (usable in Japan) or apply for our WiFi Router or SIM rental
Battery extender/charger
Any pre-purchase passes, route maps, and other information
Sunglasses, water bottle, and other personal accessories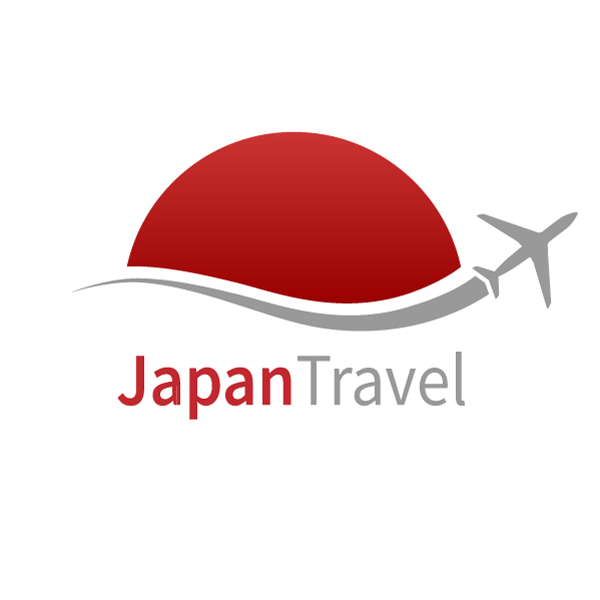 Organised by Japan Travel KK
0 Reviews
There are no reviews yet.