Western Kochi: Farm Stays and Touring
Explore west Kochi and its forests, rivers, and picturesque hamlets nestled in the hills.
Highlights
Visit some of west Kochi's best farm stays and a temple stay, as well as the food and scenery that goes with them
Mixture of driving and outdoor activities, completely flexible and matched to your activity level
Rental car and a selection of recommended sights and meals on the way, along with the phone-in logistics support to help with communication if you need it
Description
Kochi Prefecture is one of those remote areas of Japan that even many Japanese haven't visited. It's best known for its subtropical climate, rural food producers, and untouched nature - particularly its rivers and mountains. This 3-night, 4-day tour takes you to three iconic farm stays or similar countryside "stay" experiences. You have the freedom of a rental car, and a potpourri of sights and things to do each day before arriving at your lodging. All activities are optional and generally will be free or self-pay on the spot. We will do all the reservations for you though. We have chosen each farm stay or temple stay so that you can walk around the area and soak up the atmosphere of being in a genuine rural village. You'll meet friendly locals who, while they may not speak much English, will make up for it with smiles and accommodating body language. And of course if there is ever a pressing communication need, our Support Desk is just a chat or phone call away. After our Western Kochi Farm Stays tour, we are sure you will want to come back for a more in depth experience.
We also recommend a 4-day self-drive tour in Ohenro, for more Shikoku highlights. 
Details
Kochi Prefecture has the longest coastline in Japan exposed to the central Pacific Ocean and the powerful Kuroshio current welling from the equator and swirling up past the shores of the northwestern rim nations. As a result, Kochi's climate is humid and subtropical. Snow only falls in the high ranges, and the ocean temperature seldom dips below 16 degrees year round. This, plus the fertile alluvial soils, make for a perfect growing environment for fruit, vegetables, and river and ocean fish. This tour takes you around the western half of Kochi, centering on the famed Shimanto River and Hata regions, so you can enjoy gorgeous forested scenery, undeveloped rivers, and quaint seaside and mountain hamlets. Gourmet experiences are a secondary feature of the tour and you will be able to try many ingredients and dishes unique to Kochi Prefecture. All activities are optional and suggestions only, and you won't need to decide or commit to any locations on the itinerary until you are ready to book (after which a commitment is made by us with the vendors). This tour is intended for couples, families, and small groups (less than 8-10 due to the limitations on bed space at farm stay facilities). For groups, room-sharing, Japanese-style, will be essential. All aspects of this tour are customizable and be assured that we will always prepare a quotation with all the relevant details before you make any commitments.


Tour itinerary
Day 1
Arriving at Kochi Airport, your first port of call is to claim your rental car. Although vendors speak little English, we will prepare all the logistics for you, and provide you with the rental details you will need. Note that Google Maps works perfectly well for Kochi roads, in English, so make sure that you have a working cell phone. If you need a local SIM, we can supply this to you. After signing the rental documents and stowing your luggage, hit the road for a shortish drive west to the river town of Ino, where you will arrive at the Ino Town Paper Museum and learn how to make Japanese washi paper. Kochi is one of the four centers of papermaking in Japan and was particularly famous for producing the thinnest, most translucent papers before there was plastic. There will be another papermaking experience on Day Two, but of a very different kind.
Returning to the road, you will drive further along the coast to the town of Kure, and at Kochi's oldest sake brewery, Nishioka Shuzoten. Established more than 200 years ago, the Nishioka family reveres its traditions and thankfully has retained many  of its original buildings. Here everyone other than the driver can sample the special flavors of Kochi's sakes, acquiring a bottle or two to enjoy in the evenings ahead. Just down the road from the brewery is the Kure Taishomachi market, which is famous for its "wara-yaki katsuo-no-tataki" (straw-roasted seared bonito). If you like tuna sashimi, you will love the smokey notes of this dish. If you're lucky enough to see them do the straw roasting, the display is quite spectacular, with sparks and flames going everywhere.

Our last stop before arriving at the temple where you'll stay is one of Kochi's famous "chinkabashi" or sinking bridges. They are called this because when the river is in flood, the purpose of the bridge is to survive the flood waters by not presenting any vertical barriers to the flow. For this reason the bridges are just one line wide and have no side rails. This makes for an exciting drive across in a vehicle, and by foot, the panorama really opens up in front of you, and offers the perfect natural-river photo. 
As the sun sinks low in the sky, you will arrive at tonight's destination, Temple Number 37 on the Ohenro pilgrimage trail, Iwamoto-ji. This temple is beautifully landscaped by the family that has run it for over a hundred years, and has the warmth of a family environment. The head monk, Kubo-san, is a truly nice fellow, and along with the usual temple activities he has created a range of additional distractions for guests wanting a bit more out of their stay. This includes yoga and meditation lessons. But for now we are here to get settled in for the night. The shukubo, or temple stay rooms, are in the main building and they are simple, clean, and comfortable. Dinner is fish-based, so if you have diet preferences, please let us know well ahead of time.


Day 2
What is particularly special about Iwamoto-ji should be saved until after breakfast, and that is the ceiling paintings in the prayer area of the temple. There are about 600 of them, and they are a result of Kubo-san's Dad having the brilliant idea in the 1970's to have the public contribute meaningful scenes in their lives to the temple. The paintings are of uniformly high grade, extremely colorful - something you don't expect in a Buddhist temple! - and sometimes just downright surprising. Wait till you see the Marilyn Monroe portrait.
As hard as it may be pulling yourself away from Marilyn and her friends, it's time to hit the road again and do some more exploring. Today you will be driving through some of the most beautiful valleys in Japan. Verdant, sparsely populated, and mostly in river valleys following major water courses. You may find yourself parking on the side of the road every few kilometers to get a perfect photo of the river, a quaint house, or a little old lady farmer still working the fields in her 80's (fun fact: the average age of Japan's farmers is now 67 years old). 

Your first formal stop after an hour or so will be the Shimanto Towa Michi-no-eki, which is a riverside-roadside station with cafe, toilets, and a kiosk selling local produce and crafts. This is really just a rest stop, because you will have another hour before arriving at the restaurant for lunch today. The restaurant is run by ladies in the community, who originally did it for fun for one season, but then it caught on as people realized how delicious the meals are. The menu is strictly local and home-cooked. If you had a Japanese grandmother, this is what she would have prepared - and so it is that the restaurant has become famous throughout the area as a must-go lunch spot. It's best to arrive either before noon for the best selection of dishes, or around 1pm, after the locals have gone back to work.  

After lunch you have a number of choices for activities on the Shimanto River. We recommend either the wilderness canoeing, which does require some concentration and effort, or if you are feeling lazy, then a river cruise might be just up your alley. 

Accommodation for tonight will be a lovingly restored farmhouse tucked away in a small valley leading off the river. The host is a bilingual Japanese fellow who studied abroad and who wants to introduce foreign guests to the best of the country living in Kochi. He has a plethora of ideas and options for guests to try, but probably the most interesting will be hiking, cycling, and just strolling down the quaint, narrow farm lane fronting the house. Dinner will be at the house, and you can either leave the menu up to your host or you can ask according to diet preference. There is also an option to bring food in from the car, but just let us know beforehand if you want to do this, so that we can advise the host and avoid any awkwardness later.


Day 3
After breakfast, your last full day in Shimanto will be a busy one, covering about 100 km in total. The theme will be making the most of the agricultural/scenic assets of Shimanto and exploring them fully. So, after breakfast your first stop will be the world's first formal dragonfly park, where you can see these beautiful creatures in their scores. Dragonflies are an essential part of the rice paddy ecosystem, and are both encouraged and protected by most rice farmers. In particular they are a good indicator or water purity and low pesticide levels. 
The next stop is an organic farmer run by a lady owner who has created her own personal slice of heaven (with a few helpers). Depending on the season you will find all kinds of fresh produce here, with an emphasis on veggies, fruit, herbs, berry and green teas, extracts and spritzers. It has a very straw hat/country-style vibe - nothing fancy. But in that context, you just know that the owners love what they do and their produce is healthy and good for you. Just downstream from the gardens is your lunch stop for the day, a cute shack perched on the roadside next to the river. They have a small but hearty menu, consisting of mostly locally-sourced produce cooked Japanese style.  

Refueled and perhaps munching on a few healthy snacks from the farm stop in the morning, your next destination is the perfectly curved white-sand beach called Oki beach. If you are into surfing there are local suppliers of rental boards (yes, you need to book well ahead) nearby, and the quality of the waves when there is a southerly blowing is pretty good. 1.5 m-2 m waves with long curling breaks at low tide. But don't spend too long at Oki beach, because you will be heading to one of the highlights for the day, Temple Number 38 on the Ohenro Pilgrimage - Kongofuku-ji. This temple and the area around it is set high up on a bluff overlooking towering cliffs and the Pacific Ocean slamming into the rocks below. Very spectacular, and great photo material. Not far from Kongofuku-ji is the southernmost point of the Kochi mainland, the Ashizuri Peninsula - again, a grand rocky bluff high above the ocean. Think wheeling sea birds and fresh salty breezes.

Our final destination today is the second highlight of the day - a genuine local farm stay hosted by a lovely old couple who just can't stop smiling and sharing their love of life. Dinner will of course be traditional Japanese, and we assure you that these Hata-area ladies really now how to cook. Most of the ingredients will be local, including the fish and any wild game on the table. But while the food is excellent, the most memorable part of your evening will probably be when the wife confides that she has one vice - she loves to make home-brew "doburoku"! This is amazing stuff, white moromi-style sake that is still alive and active, and rather potent. If you have ever tried Korean Makkori, you will have some idea of what the local doburoku is like. A couple of glasses of that, and you will forget that you don't speak Japanese. 


Day 4
The last day of the tour is always a bit stressful. There's the 160 km (3 hours) drive back to Kochi Airport, and the rental car to return. So your best strategy is to get up early, be out of the farm stay by 8 am and leave enough time to make at least 1-2 of the remaining stops we recommend along the way. 
The first stop is a beach and park where a most unusual art exhibition takes place every year. The exhibition comprises 1,000 t-shirts strung out hundreds of meters of Irino beach. The idea is to try to connect city dwellers to nature, by having them reflect on the meaning of clothing without people, and the beauty of a thousand t-shirts all fluttering in the sea breeze. The beach itself is about 4 kilometers long, so if you're traveling with kids, this would be a good place to let them out.
If you need a break from all the Japanese cooking over the last couple of days, our recommended restaurant for today is an early lunch at an Italian establishment with a panoramic view of the ocean. 
Finally, though, it's time to leave the lovely Shimanto region and head back to civilization. Please take note of your flight time, and leave enough time to drop off your vehicle and do a local flight check-in. Our suggestion is that with a 1 hour prior check-in, you will need up to another hour to take care of the rental return. If you prefer not to get into the details, please note that we offer a service at additional cost to take care of your rental returns for you. Let us know if you need this.
Important information
Included in price
Pre-visit consulting with one of our travel experts
Rental vehicle booking
Pre-visit arrangements to each visit location you request from the activities option list. Actual activities will occasionally be self-pay, which we will inform you about prior to your trip
Authentic farm stay, home stay, or temple stay, depending on the Itinerary presented. Alternatives available in some locations, please ask.
Dinners at the farm stay location and breakfasts the following day (Day 1 dinner, Day 2 breakfast, Day 3 dinner, Day 4 breakfast)
Chat and voice support in English
Not included
Dinner on Day 2, breakfast on Day 3
Tolls, gas, parking, fines/penalties for vehicle
Insurance for vehicle or yourself and passengers
Admission to any additional attractions that have gate/entry fees
Vehicle accessories such as child seat, freezer box, etc.
Wi-Fi Router or phone SIM unless purchased separately, as recommended
Guides or other persons in attendance
Equipment for any other activities you may plan to do independently (unless booked separately with us)
Other important information
Farm-grown food and fermented products are seasonal. We may change some parts of your visit itinerary depending on the departure date of your tour.

Farm stay availability will vary depending on your travel dates, and we may substitute a nearby farm stay or other accommodation of similar grade if not available.
Most meals in Japan are either meat or fish-flavored. If you have dietary restrictions, we can organize other cuisine, but be sure to let us know well in advance. Also, let us know if dashi stock is OK or not.
You will need a working cell phone for navigation. If you need a Wi-Fi Router, we have high-performance, reasonably priced units in stock. We also have SIMs should you need one.
Some parts of the route may be modified depending on weather and seasonal conditions.
Japanese traffic laws are quite strict about parking, so please use car parks provided, or seek permission of land owners before leaving your vehicle for any period of time.
Traffic in Kochi is generally good, but can get heavy from 17:00-19:00 each day, so if you are taking a late flight, factor in the extra time to get to the airport.


Know before you book
Cancellation
4 weeks prior to the day of your trip: 10% of tour price
2 weeks prior to the day of your trip: 40 % of tour price
1 week prior: 50 % of tour price
On the day, no-show: 100 % of tour price
Japan is a safe country and this tour is low-risk, however, we advise you to consider personal and third-party travel insurance out of abundant caution.

If you are renting a car, we recommend you buy the car rental company's insurance policy


What you need to bring
Your driver's license. Be sure that licenses from your country are recognized in Japan. Licenses from Brazil, China, Mexico, and Saudi Arabia are NOT recognized. 

Windbreaker during the spring and autumn months. Although Kochi is semi-tropical, the wind chill can be significant.
Working cell phone (usable in Japan) or apply for our Wi-Fi Router or SIM rental
Battery extender/charger
Any pre-purchase passes, route maps, and other information
Sunglasses, water bottle, and other personal accessories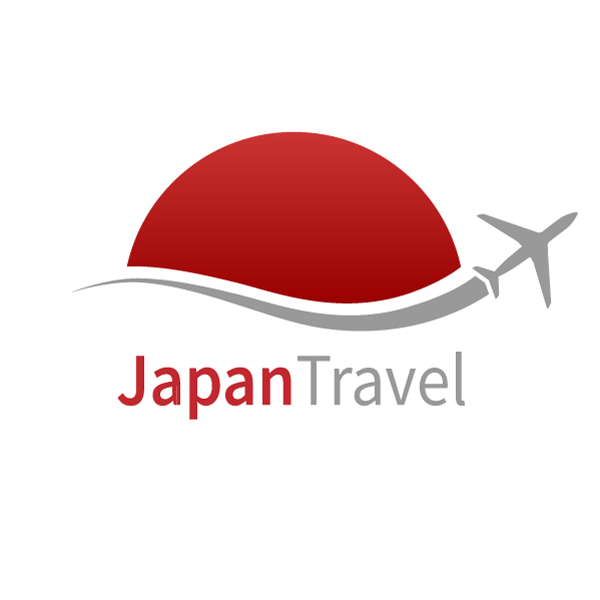 Organised by Japan Travel KK
0 Reviews
There are no reviews yet.