Kyoto Kimono Remake Workshop
Two glorious days in my Kyoto Studio to recycle, rework, renew
Highlights
Immerse yourself in Kyoto textile temple markets
Explore off the beaten track - a few Kyoto's hidden treasures
Join me at Workshop in my Kyoto Studio to create your masterpiece, remade from your temple market finds
Description
'"Passionate about Japanese textiles as well as sustainable fashion, I believe in the deconstruction and reconstruction of vintage kimono and obi."- Sally
At the temple markets, I'll help you select the perfect textiles for the workshop. The following day's workshop will be held be in my cozy Kyoto Studio, overlooking a traditional Japanese garden of black pine & azaleas, where by days end you will have reworked your treasured textiles into a handcrafted & unique piece. All skill levels will be catered for with the several options I will be showing you how to construct.
Details
From the Past to the Present… amazing things can happen.

Itinerary

Day 1: Temple Markets Textile Shopping and "Off the beaten track" a few of Kyoto's Hidden Treasures
08:00 am Meeting at Market gates: Early morning start, scouring a glorious selection of kimono, obi & vintage Japanese textiles (2 to 3 hours).
I'll help you select the perfect pieces for the following days' workshop as well as introducing you to the best textile market vendors.
Market lunch: a wonderful variety of freshly cooked market foods such as takoyaki, okonmiyaki and more
Followed by 'Off The Beaten Track' a few of Kyoto's hidden treasures.
Around 17:00: Hotel drop off: Home and homework  in preparation for the following day's workshop in my traditional 1961 Kyoto, wooden house.
Day 2: Kyoto Studio Day 
Hotel pick-up then back to my cozy Kyoto Studio in Yamashina where, by day's end, you'll have reworked your previous day's finds into a contemporary, wearable handcrafted & most importantly, unique piece.
All skill levels can be catered for, with varying degrees of difficulty in the pieces I will be showing you how to construct. A bomber jacket for the skilled… or maybe a tunic, shrug or Sunday bag.
Lovely lunch in my kitchen or garden (weather permitting)
Hotel drop off.
"The reworking of pre loved & pre worn kimono into a contemporary piece for Modern times not only resurrects an otherwise unseen piece of art, your creation already has a lived in feel & if only textiles could talk…so many stories would be told." - Sally
Included in price
Hotel pickup and drop off
All car transport
Workshop fees
Workshop lunch & refreshments on Day 2
All accessories needed for the project construction
Not included
Accommodation
Transportation to Market Gate on Day 1
Market lunch on Day 1
Any fabric or otherwise purchases at the markets
Important information
Dates: Twice each month
Meeting point
The meeting place is at Market gates of Toji Temple on every 21st of the month, and at Market gates of Kitanotenmangu on every 25th of the month.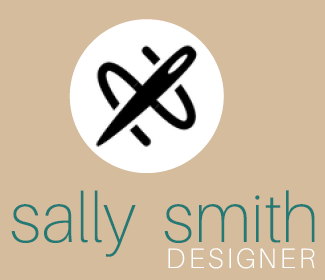 Organised by Sally Smith Designer
0 Reviews
There are no reviews yet.