Kochi Ohenro Highlights Tour
Some of Ohenro's best temples are in Kochi, along with the best katsuo-no-tataki anywhere!
Highlights
Visit three of the top temples on the Ohenro pilgrimage trail, plus genuine temple stay at Iwamoto Temple
Katsuo sashimi or tataki fresh off the boat, at Hirome market
Self-drive or public transport included
Description
Shikoku Island's Ohenro trail has always been about testing one's resolve. Furthermore, it has been about mindfulness through physical effort, and "tuning in" to the moment. Through this process, the pilgrim becomes familiar with their inner self and is set on the path of self enlightenment. Of the four "countries" of the Edo period, the domain of Tosa, today's Kochi, was always considered one of the tougher segments of the Ohenro trail. Temples are farther apart and pilgrims are more exposed to the elements. Of course food and medical support are less abundant. This has had the effect of making Tosa temples more generational and idiosyncratic. It has made it also just very interesting - filled with features that make them a great destination.
Of the 16 temples in Kochi, we have picked three of the best for you to sample, both for their atmosphere and also for the visual and taste delights on trail along the way. 
For a longer adventure in Ohenro, check out our 4-day tour. 
Details
This 2-day tour picks up three of the most interesting and iconic Ohenro temples in Kochi Prefecture, Shikoku. Your starting point is Kochi Station, a central and easy to find location in the city, although this tour allows for you to travel by either public transport or self-drive rental car.

Tour itinerary
Day 1
The first temple on our list is Iwamotoji Temple, which is located about half way between Kochi City and Shimanto City in the south of the prefecture. You will be staying here for the night, and enjoying a variety of activities, including a stroll along the local Ohenro trail, evening and next morning prayers, a temple meal, and of course temple lodgings. Iwamotoji Temple is particularly notable for the 575 ceiling panels in the devotional area, which were sourced from public contributors from all over the world. The paintings are as vibrant as they are diverse, and really speak to the values and global awareness of the temple priests. Very beautiful, very Instagrammable!
Day 2
Returning to Kochi City, you will be visiting the two more distinctive temples. First, Temple number 30, Zenrakuji Temple, which is notable for its convoluted history resulting in the original 9th century temple being destroyed in the 1860's Meiji Restoration then being rebuilt after WWII. Zenrakuji Temple is right next to the even older Tosa Shinto shrine, originally built in the 800's, and still today providing great photo opportunities thanks to its simple but classic wooden architecture. As a side note, it was not unusual a thousand years ago for Shinto shrines and Buddhist temples to share the same grounds. Lunch will be at the wonderful Hirome Market, where you can select dishes from over 60 different food stalls, serving everything from fresh sashimi and savory Katsuo-no-Tataki - both of which Kochi is famous for - to hamburgers and Indian curry! After you are sated, your afternoon route is to the forested hill-top temple number 31, Chikurinji Temple, which is famous for its wonderfully manicured Japanese garden.
Important information
Included in price
Pre-visit consulting with one of our travel experts
Temple stay booking
Dinner and breakfast at Iwamoto-ji
Activities at Iwamoto-ji
Car rental cost if you are doing the self-drive option (If you are using public transport, you will need to self pay at the boarding location); Up to three persons - compact car, from four to eight persons - van
Chat and voice support in English
Not included
Tolls, gas, parking for vehicle
Insurance for vehicle or yourself and passengers
Admission to any additional attractions that have gate/entry fees
Vehicle accessories such as child seat, freezer box, etc.
WiFi Router unless purchased separately, as recommended
Guides or other persons in attendance, other than the scheduled activities at Iwamoto-ji
Equipment for any activities you may plan to do independently (unless booked separately with us)
         Minimum number of persons required for the tour to run is 2.
         Maximum number of persons per tour is 8.
Iwamotoji Temple stay depends on availability on your travel dates, and we may substitute a nearby hotel of similar grade if not available.

The meal at Iwamotoji Temple is a simple Buddhist temple meal. If you do not eat fish or have other food preferences, be sure to let us know well in advance.

You will need a working cell phone for navigation. If you need a Wi-Fi router, we have high-performance, reasonably priced units in stock.
 Some parts of the route may be modified depending on weather and seasonal conditions.

Know before you book
Cancellation


2 days prior to the day of your trip: 40 % of tour price


1 day prior: 50 % of tour price
On the day, no-show: 100% of tour price

Japan is a safe country and this tour is low-risk, however, we advise you to consider personal and third-party travel insurance out of abundant caution

If you are renting a car, we recommend you buy the car rental company's insurance policy

What you need to bring 
Sturdy pair of walking shoes, and a spare set of shoes in case of inclement weather.
Working cell phone (usable in Japan) or apply for our Wi-Fi router rental.

Battery extender/charger.

Any pre-purchase passes, route maps, and other information.

Sunglasses, water bottle, and other personal accessories.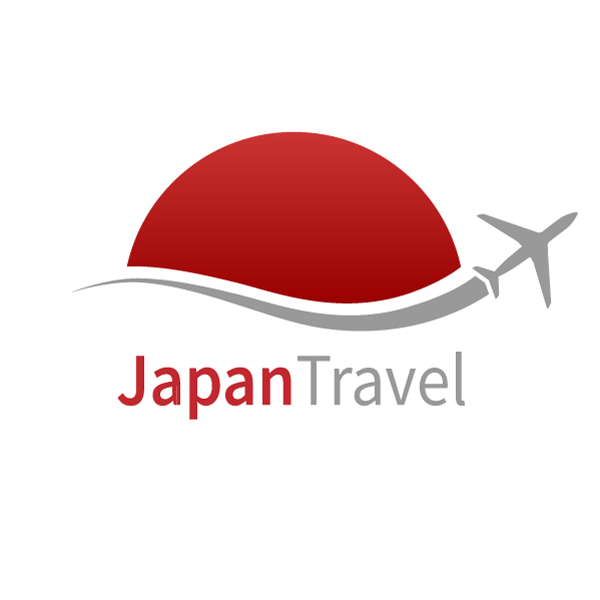 Organised by Japan Travel KK
0 Reviews
There are no reviews yet.