Eastern Kochi: Surfing Safari
Japan's best surf beaches are where the Pacific rolls into the picturesque bays of Kochi Prefecture.
Highlights
Visit five iconic beaches on Kochi Prefecture's Eastern coast
"Touch base" pre-visit session with local surfers to cover what to watch out for
Rental car, surfboards, and a selection of cool places to stay, including the classic beach shack hotel at Ikumi Beach
Description
Not many people equate Japan with surfing paradise. Still, some parts of the country like the long south- and east-facing coastline of Kochi are dotted with beautiful horse-shoe shaped beaches with great waves. This tour provides all the logistics you need to have fun exploring Japan's surf conditions and surf culture at your own speed. We include a date with five of the top surfing beaches in Eastern Kochi. Top beaches like Ikumi and Shishikui (actually, Shishikui is just over the border in Tokushima) are in the itinerary. What you get is 3 days and 2 nights staying at a centrally-located hotel. Furthermore, we provide a rental car, and surfboard(s). Also, there is some pre-visit discussion with a local expert about beach conditions and what to watch out for. We also throw in a visit to the Toyocho "Umi-no-eki". This is a humorous take on the many michi-no-eki markets scattered around Japan. Be there at midday and you will get some of the freshest katsuo-no-tataki (seared bonito) in Kochi. This carefully designed eastern Kochi surfing safari tour will surely be one of the highlights of your Japan adventure. 
Details
Kochi Prefecture has the longest coastline in Japan exposed to the central Pacific Ocean and the powerful Kuroshio current welling from the equator and swirling up past the shores of the northwestern rim nations. As a result, Kochi's coast is studded with sandy bays rising from the large continental shelf that is the Tosa Bay. Furthermore contributing to the wave action, weather in the summer and shoulder months also comes from the east or southeast, meaning that swells hit Kochi at a perfect angle to create some beautiful left and right breaks that are long and smooth. These conditions combine to give Kochi some of the best waves in all of Japan - sufficient that big city surfing nuts in Kobe and Osaka will drive all night to get to their favorite beach. Yet, the beauty of Kochi's eastern beaches is that they are just far enough away that during weekdays you will still have plenty of room to grab a wave without 10 other people to compete with for it. Weekends? Well... they do get busy.
In the evenings, you can drive to nearby towns for restaurants, and bars (non-alcoholic brews for the driver). The local hotels are generally a bit basic, but in any case you're here for the surfing, right? If you really do need a luxury ocean-view resort, we do have one arranged across the other side of Muroto peninsula. It's a bit of a drive, but then Kochi is one of the nicest prefectures in Japan to drive in. With a population of just below 700,000 and a land area of approximately 7,100 km2 , many of the roads are low-traffic and it's not unusual to drive some of the mountain roads for many minutes before meeting oncoming traffic.

Tour itinerary
Day 1
Arriving at Kochi Airport, your first port of call is to claim your rental car. Although your vendors will speak little English, we will prepare all the logistics for you, and provide you with the rental details you will need. Note that Google Maps works perfectly well for Kochi roads, in English, so make sure that you have a working cell phone. If you need a local SIM, we can supply this to you. After signing the rental documents and stowing your luggage, you will drive to our local partner to pick up your rental board(s), then it's time to hit the road for the longish drive 100 km around the Muroto Peninsula and north to the Toyocho/Ikumi area. Much of this drive will be along the coastline and beaches you will visit on subsequent days, so you can check out the general surf conditions along the way. If you're eager to get out and try the water, find a parking area near each of the beaches we have tagged for you, and follow the locals. Most of the designated parking areas also have a store, cafe, and most importantly, public toilets.
After you finish your first surfing session, stay at either a local hotel or guest house. 
The Toyocho area is a countryside location, but there are some good Japanese restaurants and cafes within 10-15 minutes drive.

Day 2
Depending on the wind and swell conditions, today you have a choice of staying all day surfing at Ikumi beach, or moving north to the Shishikui beach, which is just inside Tokushima prefecture. If you choose either location, be sure to head back to Toyocho's Umi-no-eki for a delicious katsuo-no-tataki lunch. Fresh supplies arrive mid-morning and the locals know this — be there before 12 noon to be in with the best chance. That said, they have created a selection of high-carb-but-healthy dishes for hungry surfers to munch over.
But if the surf is not working, you may want to head out in the morning and move south down the coast to Ozaki beach (at the Ozaki rivermouth). From there, because you will be staying at hotels in the Aki or Yasuda area, you could head back around the Muroto peninsular to check out the Yasuda rivermouth sand bar, and the Monobe rivermouth sand bar. The best known of these is Monobe, which gets the southerly swells during the summer months. The basic idea of course is that if the winds are easterlies, try the eastern side of Muroto peninsular, and if southerlies, be at Yasuda or Monobe. 
Since you will probably want to get the morning swells before the wind kicks up, we have chosen locations not far from Monobe river mouth.
In the afternoon if the surf has dropped and you're already on the western side of Muroto, one very worthwhile place to visit is the world's only authorized replica of Monet's Garden, called the Kitagawa village "Monet's Garden" Marmottan. Whether you're a Monet fan, an artist, or you just like beautiful water lilies, ponds, and wisteria trellises, the gardens at Kitagawa are an inspiration. They also have a nice cafe and souvenir shop, so it's a great place to while away an afternoon.

Day 3
Because of the proximity of the Monobe area to the airport, you have plenty of time for an early morning surf, then it's time to pack up and do the short drive back to Kochi Airport. (Please note you should leave 1 hour for airport check-in and 1.5 hours for the rental returns – the latter we can also take care of as an additional service).
Important information
Included in price
Pre-visit consulting with one of our travel experts
Pre-visit consulting with a local surfing expert about beach conditions
Rental vehicle
Rental board per person on Day 1, Day 2, Day 3 (let us know if not everyone is surfing)
Economy or luxury hotel stays, per your budget (list price is for economy)
Dinner at the hotel Day One, breakfast on Day Two at the hotel, dinner (optional) Day Two at the hotel, breakfast at the hotel
Chat and voice support in English
Not included
Tolls, gas, parking, fines/penalties for vehicle
Insurance for vehicle or yourself and passengers
Admission to any additional attractions that have gate/entry fees
Vehicle accessories such as child seat, freezer box, etc.
WiFi Router or phone SIM unless purchased separately, as recommended
Guides or other persons in attendance
Equipment for any other activities you may plan to do independently (unless booked separately with us)
Other important information
Hotel availability will vary depending on your travel dates, and we may substitute a nearby hotel of similar grade if not available.
Most meals in Japan are either meat or fish-flavored. If you have dietary restrictions, we can organize other cuisine, but be sure to let us know well in advance. Also, let us know if dashi stock is OK or not.
You will need a working cell phone for navigation. If you need a Wi-Fi Router, we have high-performance, reasonably priced units in stock. We also have SIMs should you need one.
Some parts of the route may be modified depending on weather and seasonal conditions.
Japanese traffic laws are quite strict about parking, so please use car parks provided, or seek permission of land owners before leaving your vehicle for any period of time.

Know before you book
Cancellation
4 weeks prior to the day of your trip: 10% of tour price
2 weeks prior to the day of your trip: 40 % of tour price
1 week prior: 50 % of tour price
On the day, no show: 100 % of tour price
Japan is a safe country and this tour is low-risk, however, we advise you to consider personal and third-party travel insurance out of abundant caution.
If you are renting a car, we recommend you buy the car rental company's insurance policy.

What you need to bring 
Your driver's license. Be sure that licenses from your country are recognized in Japan. Licenses from Brazil, China, Mexico, and Saudi Arabia are NOT recognized.
Wet-suit during the spring and autumn months. Although Kochi's sea water temperature is quite warm year-round (even during winter, around 16 degrees C), the surrounding air and wind can be very cold.
Spare set of clothes even on same day. It rains a lot in Kochi, so you're going to get wet.
Working cell phone (usable in Japan) or apply for our Wi-Fi Router or SIM rental
Battery extender/charge.
Any pre-purchase passes, route maps, and other information
Sunglasses, water bottle, and other personal accessories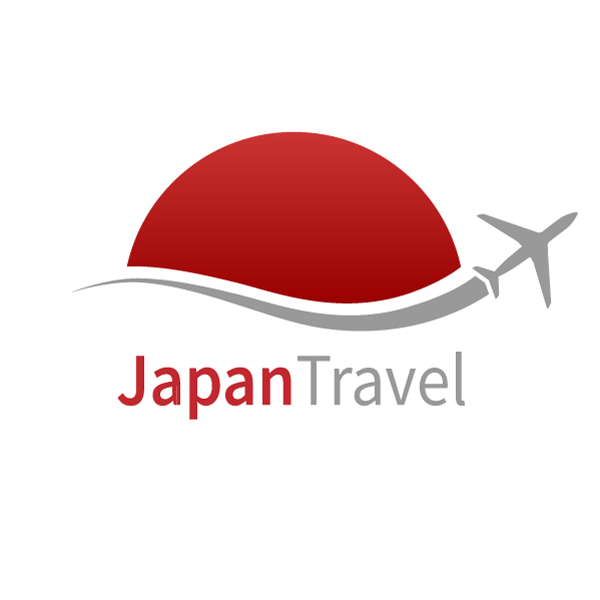 Organised by Japan Travel KK
0 Reviews
There are no reviews yet.