Eastern Kochi: Farm Stays and Touring
From forests and rivers to the mighty Pacific and rugged sacred shore lines.
Highlights
Visit some of Eastern Kochi's best farm stays, and the food and scenery that goes with them
Mixture of driving and outdoor activities, completely flexible and matched to your activity level
Rental car and a selection of recommended sights, meals on the way, as well as phone-in logistics support to help with communication if you need it
Description
Kochi Prefecture is one of those remote areas of Japan that even many Japanese haven't visited. It's best known for its subtropical climate, rural food producers, and untouched nature - particularly its rivers and mountains. This 3-night, 4-day tour takes you to three iconic farm stays or similar countryside "stay" experiences. You have the freedom of a rental car, and a potpourri of sights and things to do each day before arriving at your lodging. All activities are optional and generally will be free or self-pay on the spot. We will do all the reservations for you though. We have chose each farm/home stay so that you can walk around the area and soak up the atmosphere of being in a genuine rural village. You'll meet the friendly locals who, while they may not speak much English, will make up with smiles and accommodating body language. And of course if there is ever a pressing communication need, our Support Desk is just a chat or phone call away. After our carefully designed Eastern Kochi Farm Stays tour, we are sure you will want to come back for a more in-depth experience. 
If you are looking for a thrill ride in Shikoku, we recommend a super fun Yoshino river rafting experience. A relaxed, self-drive 4-day Ohenro tour is also a great option. 
Details
Kochi Prefecture has the longest coastline in Japan exposed to the central Pacific Ocean and the powerful Kuroshio current welling from the equator and swirling up past the shores of the northwestern rim nations. As a result, Kochi's climate is humid, and subtropical. Snow only falls in the high ranges, and the ocean temperature seldom dips below 16 degrees year round. This, plus the fertile alluvial soils, make for a perfect growing environment for fruit, veggies, and river and ocean fish. This tour takes you around the hills/mountains in the north east of Kochi through to the rugged, wind-swept shorelines of Muroto Peninsular, one of the birthplaces of Buddhism in Japan. Enjoy gorgeous forested scenery, untamed rivers, quaint mountain hamlets, and ancient Buddhist meditation caves.

Tour Itinerary
Day 1
Arriving at Kochi Airport, your first port of call is to claim your rental car. Although vendors speak little English, we will prepare all the logistics for you, and provide you with the rental details you will need. Note that Google Maps works perfectly well for Kochi roads, in English, so make sure that you have a working cell phone. If you need a local SIM, we can supply this to you. After signing the rental documents and stowing your luggage, it's time to hit the road for a drive north to the mountain river town of Otoyo, where you will step back into the mists of time exploring an area hidden from the modern world due to the escape of a samurai family to the area in the 12th century. Or you can join the 21st century in riotous fashion by rafting down the mighty Yoshino River. 

So are you the energetic type? If so, we recommend a half day river rafting experience with our vendors in Otoyo town, who have been operating on the Yoshino River for over 20 years. They have an impressive safety record and will give you an experience suited to your group. Little kids? Then the calmer parts of the river will be perfect. Teenagers? Let them try the excitement of a kilometer of high speed rapids as the river forces its way between narrow chasms. If you arrive at Otoyo early enough, you can not only book a rafting experience in the morning, you can continue the thrills with a canyoning experience in the afternoon.

If you're not the sporty type, then we can arrange a visit to some of the most unique tea plantations in Japan, if not the world. In fact, the rarest and most expensive tea in Japan comes from this region. It's known as goishi-cha, after the black stones in the traditional game of Go, and there are literally just 4-5 farmers left who can make it. Goishi-cha is a double fermented tea that results in a product that looks like seaweed laver. Just like sourdough bread, the tea has a strong, sour, almost citrus taste and should be brewed for a short period of time if you're new to it. The taste is unique and deep, though, and will quickly grow on you. 
Have lunch either at the rafting place if you're rafting, or try the local Indian restaurant, run by a Indian fellow who married a Japanese lady and settled down. With a falling population, you wouldn't think a foreign restaurant could make it in Otoyo, but apparently it's really popular for the authentic cooking style. 

In the afternoon, if you're not canyoning, why not take a drive across to the next valley and visit Iya? Yes, this is in Tokushima, but the Yoshino is one of the tributaries and it's all connected. Be sure to see the vine bridge at Kazurabashi, and even more importantly, drive up to the village of Nagoro, where seamstress "Tsukimi Ayano" (literally "love moon-viewing") has taken it upon herself to repopulate her dwindling village with lifesize scarecrow dolls. She has become famous globally for her works of art. Kind of spooky to see them lined up at the only bus stop in town, though.
Evening will be spent in a hillside home that has been renovated by the rafting firm. They will prepare a BBQ and other dishes for you, and leave you to the calming quiet of the forest. This home really is perched on the side of a steep ravine, so in the morning you'll be woken by sunlight streaming uninterrupted through the windows.

Day 2
We leave the hinterland of Otoyo and descend to the sea where we follow the coastline for a way before returning into more mountains. But this time we will be in yuzu country - the flavorsome citrus that is taking the French cooking world by storm.
Our first stop will be on the coastline, as we visit an ice cream shop with a remarkable and tasty difference. We suggest you start with the charcoal-roasted eggplant first, as the farmer's cooperative producing it are traditionally eggplant growers. Follow that up with an suji aonori (local deep ocean seaweed) icecream, that creates intriguing color and taste combinations with the dairy. Finally, follow up with a medley of sorbets, including eggplant (of course!), roasted sweet potato, pumpkin, egg (Tosa Jiro), ginger, and yuzu citrus. 

Further down the coast we turn inland and visit the world's only certified replica of the famed Monet's garden in Giverny, France, right here in Kitagawa Village, Japan - making it an accessible and authentic space for painting and meditation. Lest you forget, Claude Monet (1840-1926) was the founder and probably most prolific painter of the French Impressionist movement. His interpretations of color and light have spellbound audiences ever since and Monet's legacy has grown even richer and more loved globally thanks to the careful guidance of the Claude Monet Foundation. Central to Monet's legacy has been the preservation and respect of the gardens around his home. There have been numerous approaches and offers from developers around the world to replicate his garden.  However, the Foundation has only ever permitted one site globally to do so. That is the village of Kitagawa, Kochi, Japan. This tour takes you to the heart of Monet's inspiration - his gardens. You will see the wonderful job that the gardeners and curators have done with their Kitagawa site. 

After this time of reflection and inspiration, you can have lunch at the cafe on site, a delightful space with western dishes and pastries.
Now it's time to ascend back up into the mountains, and our next stop will be tiny heavy-forested hill town of Umaji, one of the centers of Kochi's yuzu industry. In Umaji, our first stop will be the JA Umaji Yuzu-no-Mori Factory. The manager there will walk you through a factory tour showing you both the history of the area (they had hundreds of kilometers of miniature railways hauling produce out of the mountains) through to the state-of-the-art equipment used now to process this very traditional fruit. All parts of the factory are visible, and you can follow the entire process. 
Remaining in Umaji, which is small enough to stroll around, you have the choice of either the thrill of a very steep cable car that was used to haul fruit and timber, or the more sedate onsen that is open to day visitors. If you opt for the dip, as always, don't forget to bring a towel!

Finally we head for the mountain top town of Yanase, where the Nahari River has been dammed and has formed a picturesque lake around the town. Your accommodation for the evening is a small family-run lodge nestled right up by the lake. Its special feature, apart from the fact that it's in a really remote and peaceful village, is the fact that it has its own mineral-rich onsen. Dinner will be served, and both it and breakfast will be generous portions of Japanese style cooking. 

Day 3
Today you will start delving into the history of Buddhism in Japan, but before doing so, there is a small matter of traversing the mountain ridges that form the spine of Muroto peninsular, and descending down to Kochi's east coast. Although the distance is just 47 km, the road is anything but straight, and you should leave at least an hour and a half to get to the coastal town (although Kochi's northernmost town on the east coast) of Toyo-cho. Plenty of photographic panoramas along the way. Actually, the timing is fortunate, because Toyo-cho serves some of the freshest katsuo-no-tataki (seared bonito) in Japan, and both the locals and surfers descend on the place for lunch. So you'll want to get there a bit early to get a seat!

Did we mention surf? The big attraction of Toyo-cho is its reliable surf breaks thanks to the fact that the Pacific swells break directly on its shores when the prevailing summer winds are in play. You can rent surfboards here, but let us know ahead of time, as the place is tiny and mostly visited by surfers driving 4-5 hours from the megapolis of Osaka to the northeast. Rest assured that if you visit during a week day and you want to hit the waves, there won't be quite as much competition. 

Next we head south all the way down to the tip of the Muroto peninsular. Here we can find a plethora of interesting sites related to one of the most famous personalities of Japanese Buddhism - Kukai. Or Kobo Daishi as he was named after death. Kukai was born in Kagawa Prefecture in 774, studied esoteric Buddhism in China, and brought it back to Japan to found the Esoteric Shingon, or "mantra" branch of the religion. Kukai set up his base at Mount Koya in Wakayama, but traveled to his beloved home island many times on retreats and meditation. He is said to have visited many of the temples around the island, and his travels became known as the Ohenro, a 3-month walking pilgrimage still popular today. Kukai died at Mount Koya at the ripe old age of 61. 

Apart from the Ohenro, Kukai's most important connection with Shikoku is to be found here at the tip of Muroto peninsular in Kochi, because while meditating in a cave (on our route) known today as Mikurodo, he is said to have achieved enlightenment - perhaps the most meaningful spiritual progression for a Buddhist. You can find a statue of Kukai as a young man, rock pools where he is said to have bathed and meditated, and of course the all important cave. To be honest, there isn't much to see, but the actions and spirit of this important individual reverberate through the ages, and make each spot sacred.

Our destination for the evening is Temple Number 34, Hotsumisaki-ji. This is probably the windiest temple in Japan, because Muroto peninsular is the second windiest place in Japan (after Hokkaido's Cape Soya) so make sure you are bundled up. The temple itself is built on a promontory and is impressive for its outlook and "treasures". Of particular interest are some bitter yams that are both huge and of course inedible. The back story is that Kukai asked an old lady for one of her yams after a long day on the road, and she selfishly made up a story that they were inedible so as not to share. Lo and behold, her yams became bitter and they were discarded at the temple - where you can still see a forest of them today.
Behind the temple is our accommodation - the temple stay building, otherwise known as a shukubo. There are plenty of rooms, very plainly decorated in the Buddhist style, and meals are provided. They are meatless, and thus also in keeping with Buddhist values.

Day 4
As this is last day of your tour, be sure to check and see if you have time to stop on the way before your flight of the day. You are about 70 km and 90 minutes away from the airport, and if you have time, we recommend taking an extra 2-4 hours to view some special locations along the way.
The first stop is a wonderfully preserved Meiji era village called Kiragawa. Several blocks of this village feature homes and properties which are several hundred years old and which are built with local rocks in a beautiful mosaic of pattern and texture. Long walls of stones piled up and retained with mortar, ancient buildings and timbers still in place and being lived in. It will take you about 20-30 minutes to stroll the area and make sure you have your camera handy. The shots will be one of your talking point highlights when you get back home.

Next is an unlikely location called Akaoka. This town has seen better times, but as a means of revitalization, it has two fascinating attractions. Firstly a traditional performance hall where the audience sits in timber-separated squares on the floor. The hall is beautifully finished in local wood, and the textiles really transport you back two hundred years. The second location is very idiosyncratic and will either delight you or shock you. It's the Ekin Museum, a house-cum-museum that is dedicated to the bloodthirsty images/art of Hirose Kinzou, better known as Ekin. He lived from 1812 to 1876 and is famous for his rollercoaster life, starting out as a talented painter for local dignitaries, but then falling from grace and narrowly avoiding execution. 
Ekin was banished from society for ten years and wandered Shikoku trying to stay alive. Just when he returned is unknown, but obviously that the experience not only made him a bit psychotic, but also prompted him to play to the basest of human emotions in order to earn a coin. His discovery was that ordinary folk loved murderous images depicting scenes in equally murderous plays that were popular at the time. His paintings were mostly on shibai-e byoubu, or theatrical illustrations on cloth screens, that were displayed outside the performance halls. His works became hugely popular for their goriness and spookiness. Most of the paintings are gone, and those that remain are displayed around the neighborhood on two special occasions during local festivals in mid July.

And so with Ekin's image seared on our minds, it's time to leave Akaoka and head to the airport. Hopefully you left enough time to drop off your vehicle and do the local flight check-in. Our suggestion is that with a 1 hour prior check-in, you will need up to another hour to take care of the rental return. If you prefer not to get into the details, please note that we offer a service at additional cost to take care of your rental returns for you. Let us know if you need this.
Important information
Included in price
Pre-visit consulting with one of our travel experts
Rental vehicle (2-3 persons: compact; 4-8 persons: van)
Pre-visit arrangements to each visit location you request from the activities option list. Actual activities will occasionally be self-pay, which we will inform you about prior to your trip
Authentic farm stay, home stay, or temple stay, depending on the Itinerary presented. Alternatives available in some locations, please ask.
Dinners at the farm stay locations and breakfasts the following day
Chat and voice support in English
Not included
Tolls, gas, parking, fines/penalties for vehicle
Insurance for vehicle or yourself and passengers
Admission to any additional attractions that have gate/entry fees
Vehicle accessories such as child seat, freezer box, etc.
WiFi Router or phone SIM unless purchased separately, as recommended
Guides or other persons in attendance
Equipment for any other activities you may plan to do independently (unless booked separately with us)
Lunches. We will recommend locations to eat, but these will be self-pay.
Other important information
Farm-grown food and fermented products are seasonal. We may change the visit itinerary depending on the departure date of your tour.
Farm stay availability will vary depending on your travel dates, and we may substitute a nearby farm stay or other accommodation of similar grade if not available.
Most meals in Japan are either meat or fish-flavored. If you have dietary restrictions, we can organize other cuisine, but be sure to let us know well in advance. Also, let us know if dashi stock is OK or not.
You will need a working cell phone for navigation. If you need a Wi-Fi Router, we have high-performance, reasonably priced units in stock. We also have SIMs should you need one.
Some parts of the route may be modified depending on weather and seasonal conditions.
Japanese traffic laws are quite strict about parking, so please use car parks provided, or seek permission of land owners before leaving your vehicle for any period of time.
Traffic in Kochi is generally pretty good, but can get heavy from 17:00-19:00 each day, so if you are taking a late flight, factor in the extra time to get to the airport.

Know before you book
Cancellation
4 weeks prior to the day of your trip: 10% of tour price
2 weeks prior to the day of your trip: 40 % of tour price
1 week prior: 50 % of tour price
On the day, no-show: 100 % of tour price
Japan is a safe country and this tour is low-risk, however, we advise you to consider personal and third-party travel insurance out of abundant caution.
If you are renting a car, we recommend you buy the car rental company's insurance policy.

What you need to bring
Your driver's license. Be sure that licenses from your country are recognized in Japan. Licenses from Brazil, China, Mexico, and Saudi Arabia are NOT recognized.
Windbreaker during the spring and autumn months. Although Kochi is semi-tropical, the wind chill can be significant.
Working cell phone (usable in Japan) or apply for our Wi-Fi Router or SIM rental
Battery extender/charger
Any pre-purchase passes, route maps, and other information
Sunglasses, water bottle, and other personal accessories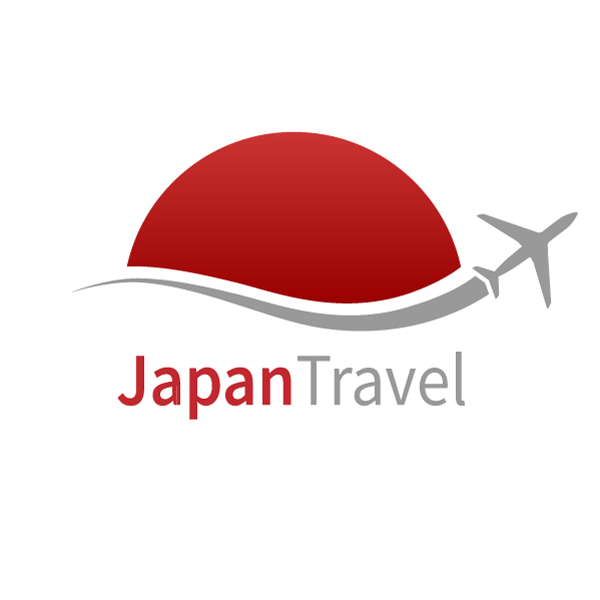 Organised by Japan Travel KK
0 Reviews
There are no reviews yet.