Cycle Rural Japan
Cycling, hiking and sightseeing in breathtaking Tottori.
Highlights
Cycle on small and picturesque roads along the stunning Sea of Japan Coast
Cycling, hiking and overnight stays on the beautiful, remote and historic Oki Islands
Explore Matsue, a historic city with an original castle and a world-famous museum with Japan's number one ranking garden
Description
Join Japan expert and award-winning cycling guide Richard Pearce for a special tour through the San-in region of Japan. San-in is the region of stunning beauty, rich in history and folklore. This region is of spiritual importance to the Japanese.
San-in features heavily in Kojiki, the oldest surviving chronicle of the mythical origins of Japan and its gods. The Japanese see San-in as the birthplace of Japan. We follow a route in a famous Kojiki tale of the Deity Ōkuninushi and a white hare, between Inaba and Izumo, today Tottori and Izumo.
Details
Our adventure begins near Tottori City, as we start our journey along the San-in coastline on the Sea of Japan, to Mount Mitoku, an ancient Buddhist Temple complex. Here we visit Sanbutsuji Temple and have tea with the priests. We will spend the night in traditional lodgings in Misasa Onsen, a spa-town famous for the health restoring properties of its water.

Our journey continues west to Yonago City, passing through rice fields, pear farms and fishing villages in the shadow of the stunning Mount Daisen. The next morning, we begin cycling from the top of the mountain. As we glide through beech forest and lush pastures, we can enjoy spectacular views over the Sea of Japan and of the majestic mountain itself. At the seashore, we cycle along a newly opened coastal cycle path that takes us to the Sakaiminato ferry port via Ejima Bridge, the third largest of its kind in the world, and the small islands of Eshima and Daikonjima.

The next stage of our journey takes us by ferry to the remote Oki Islands, once a place of exile for former emperors, for a two-night stay. Here, we cycle on Nishinoshima and the Dogo Islands, and walk the breathtaking Kuniga coastline.

Back on the mainland, the tour takes us to the "power spot" Mihonoseki Shrine where we can see the morning dances performed by the shrine maidens, before continuing along the stunning coastline en-route to Matsue.
The penultimate day will be spent exploring Matsue, with its impressive, original castle and the world-famous Adachi Museum.
Finally, we continue west along the along beautiful farm roads to Izumo Taisha, Japan's oldest Shinto shrine and our goal.
Important information
Included in price
Bicycle rental - specialized hybrids to fit
Tour leader, support staff and support vehicle
9 nights hotel, ryokan, minshuku or guesthouse
9 breakfasts, 3 evening meals.
Ferry Crossings
Entrance fees
Not included
International or domestic flights
Travel to and from start and end points of tour
Other meals
Personal Insurance
2021 dates to be determined.

Know before you book 
No. of days before Tour start date / Cancellation fee as a % of tour price
Cancellation
More than 60 days: Full amount of your deposit
40 days to 60 days: 30% of tour price
15 days to 39 days: 60% of tour price
6 days to 14 days: 75% of tour price
No show to 5 days: 100% of tour price
Single/ double rooms in hotels or ryokans. Shared room with a member of the same sex in traditional accommodation.
Total cycling distance: approx. 411 km
What you need to bring
Bicycle helmet (rental available on request)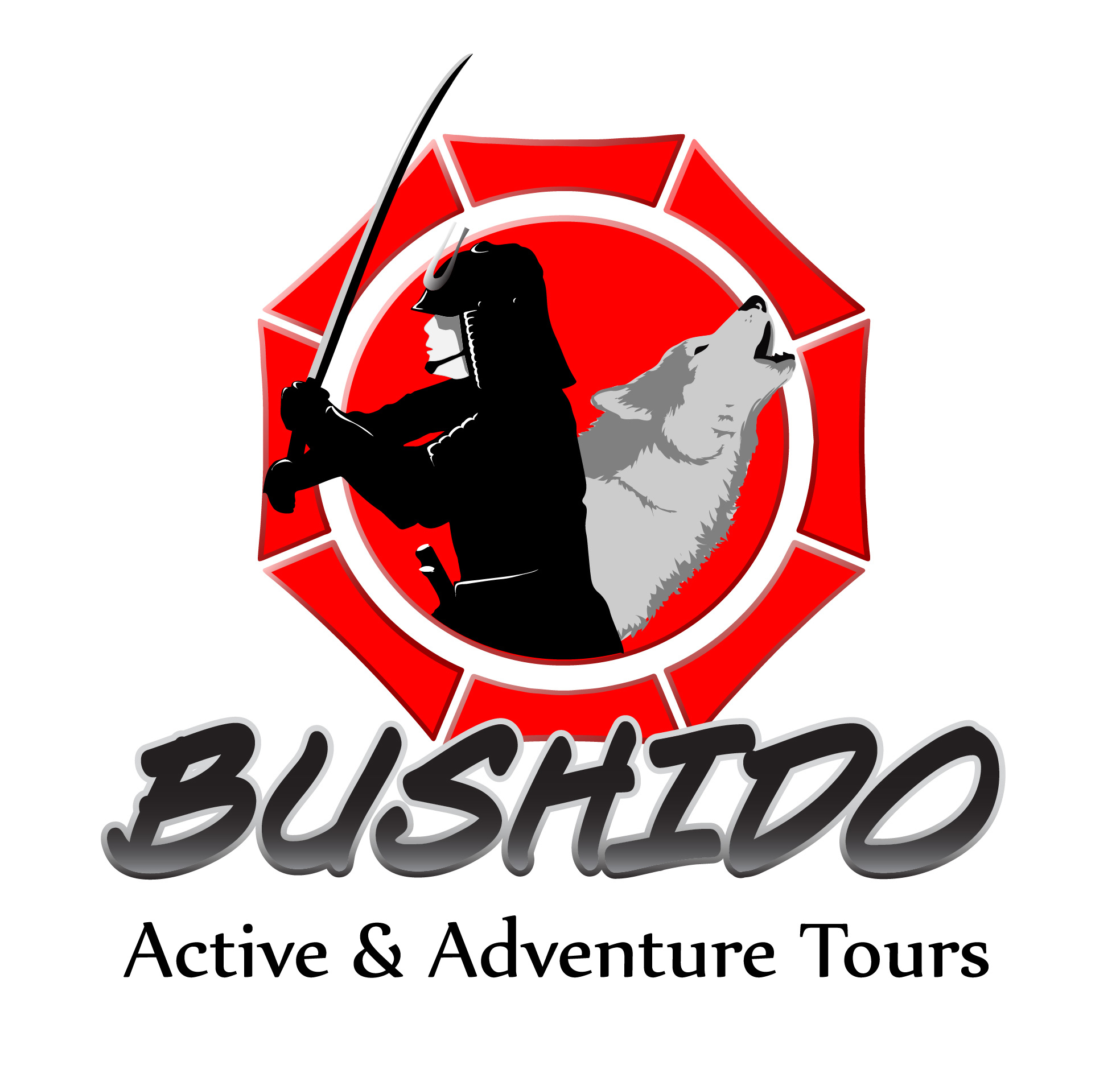 Organised by Bushido Active & Adventure Tours
0 Reviews
There are no reviews yet.