Ceramics Class Experience in Kamakura
Create your own rice bowl and chopstick rest, and enjoy teatime with the artist afterwards
Highlights
Get creative with designing your own rice bowl and a chopsticks rest
Enjoy tea with the artist after your experience session
Do some sightseeing in wonderful, historical Kamakura
Description
Rice is a staple of the Japanese diet and most Japanese have a favorite rice bowl. Join us in Kamakura, at a ceramics artist studio for a special creative ceramics class experience. During this class, you will make your own rice bowl using a mold, as well as a chopstick rest. You will be ready to enjoy your Japanese-style meal with your own rice bowl and chopstick rest! Tea time with the artist will follow after the experience. You will have the opportunity to spend extra time with the artist and find out even more about Japanese ceramics. Once your bowl and the chopstick rest are dried and fired, we will be sending them to you. Use your time in quaint and historical Kamakura not only for sightseeing and visiting its numerous shrines and temples. Sign up for our ceramics class experience, learn about Japanese pottery and secure a wonderful souvenir for yourself, family member or a friend. 
Details
The venue of this experience is at the ceramic artist's private studio near Gokurakuji temple, Kamakura. Enoden Gokurakuji station is next stop of Hase station, the closest station to Kamakura's great Buddha. This is a perfect experience between your sightseeing in Kamakura for your memory of Japan trip. After drying and firing, we will send your artwork to you.
Important information
Included in price
Clay
Instruction for making a rice bowl, and a chopstick rest
Tea
Summer special for kids (6-12 years old): 2,500 yen in July and August

The experience takes place every Thursday and Sunday, starting April 11 thru August, 2019. 
The starting time is 2 PM. 

Maximum number of participants at one experience is 6 persons. 

Know before you book
It will take about 2 months to dry and fire your pieces
Please note that shipping cost is additional, which we ask you to pay by cash when we meet
Please wear comfortable clothes
Please use public transportation if possible. We have no free parking for our customers.
Cancellation policy
No refund available 24 hours prior to the experience due to preparation.
Please note that cancellation fees will be charged according to the regulation by Peatix.
The class will be canceled 24 hours prior to the date if there are no participants signed up.
Meeting point
The meeting place is at Kamakura Pottery Studio (Tokiwa Kobo)
2-chōme-2-17 Gokurakuji, Kamakura, Kanagawa 248-0027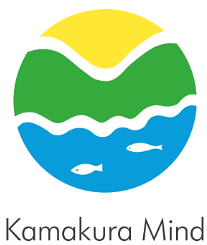 Organised by Kamakura Mind
0 Reviews
There are no reviews yet.