Central Eastern Kochi: Farm-to-Plate Food Tour
Yuzu, fish, and fermentation tour from some of the most remote farms in Japan.
Highlights
Visit the sources of yuzu, Japan's rarest green tea, and other traditional foods
All visit logistics pre-arranged, giving you access to places not normally open to public
Rental car, a selection of comfortable/traditional places to stay as well as shipping support for some products (including international delivery)
Description
Kochi Prefecture is one of those remote areas of Japan that even many Japanese haven't visited. It's well known for raining a lot and having a temperate climate. Kochi also sells really great seared bonito - called katsuo-no-tataki (yes, it's on the menu for this tour). This overnight 2-day tour takes you to up to six locations (pending time and availability) that define the types of unique, traditional foods grown and prepared here. You will be gaining access to some unique products, including an eco-factory for yuzu. After this sampler tour, we are sure you will want to come back for a more in-depth experience. Our Kochi food tour will surely be one of the highlights of your Japan trip. 
Details
Kochi Prefecture has the longest coastline in Japan exposed to the central pacific ocean and the powerful Kuroshio current welling from the equator and swirling up past the shores of the northwestern rim nations. As a result, Kochi's climate is both wet, humid, and subtropical. Snow only falls in the high ranges, and the ocean temperature seldom dips below 16 degrees year round. This plus the fertile alluvial soils make for a perfect growing environment for fruit, vegetables, and ocean fish. This tour takes you around the East and Central areas of Kochi, sampling various gourmet ingredients and fermentations that are unique to the area. The tour is intended for professional and serious home chefs, fermentation fans, and food connoisseurs interested in exploring Japan's traditional agriculture.

Tour itinerary
Day 1
Arriving at Kochi Airport, your first port of call is to claim your rental car. Although vendors speak little English, we will prepare all the logistics for you, and provide you with the rental details you will need. Note that Google Maps works perfectly well for Kochi roads, in English, so make sure that you have a working cell phone. If you need a local SIM, we can supply this to you. After signing the rental documents and stowing your luggage,  it's time to hit the road for a longish drive east to the coastal town of Toyocho and a wonderful katsuo-no-tataki (seared bonito) lunch.
But along the way, we first stop at the town of Akaoka to visit the Takagi Sake brewery. This 136-year old brewery uses underground spring water from the nearby Monobe River and produces a wide range of sakes from 40% to 70% polishing. Tasting is permitted, but remember that the alcohol tolerance for drivers in Japan is essentially zero, meaning that only your passengers will be imbibing. Of course product is for sale on the premises, and it's a good idea to buy some bottles to consume at your hotel later. Tasting comes at no charge, so good etiquette is to buy at least one "thank you" bottle if you decide to visit.
Next, and further down the the coast is the township of Aki, where you can try a selection of local ice cream flavors. We suggest you start with the charcoal-roasted eggplant first, as the farmer's cooperative producing it are traditionally eggplant growers. Follow that up with a suji aonori (local deep ocean seaweed) ice cream, that creates intriguing color and taste combinations with the dairy. Finally, follow up with a medley of sorbets, including eggplant (of course!), roasted sweet potato, pumpkin, egg (Tosa Jiro), ginger, and yuzu citrus.
Back on the road again, we round the Muroto Cape, considered the second windiest place in Japan after Cape Soya in Hokkaido, and head north along the coast until we hit the town of Toyocho. This is actually the last town on National Highway 55 before you cross over into Tokushima. Here we will stop at the Umi-no-michi, a fun association with the more common Michi-no-eki farmers' markets all over the country. Here the owner/operator of the facility will ensure your lunch of delicious katsuo-no-tataki (seared bonito) has been kept safe from the hordes of locals (and tourists) that come in at the dot of noon to get their fill of that morning's catch.
After lunch, take time to stroll along Ikumi beach and regain focus. You'll need it because your next stop involves some narrow mountain roads that will challenge your concentration. Not dangerous, because there is little traffic and anyone coming the other way knows there could be an oncoming car around the next corner, but nonetheless challenging. Luckily the route isn't too far - 50 km or just over an hour's drive. Eventually you will arrive at the tiny heavy-forested hill town of Umaji, one of the centers of Kochi's yuzu industry. In Umaji, our first stop will be the JA Umaji Yuzu-no-Mori factory. The manager there will walk you through a factory tour showing you both the history of the area (they had hundreds of kilometers of miniature railways hauling produce out of the mountains) through to the state-of-the-art equipment used now to process this very traditional fruit. All parts of the factory are visible, and you can follow the entire process. There are samples to try, and if you want to order more product you can talk either to the factory (large volumes) or to the next stop, called Umaji Furusato Center Makaichotte-ya, where you can browse a full selection of produce and crafts from around the area.
After a break at the cafe, you will return by car and retrace about 30 km of the inbound driving course, before heading south (and largely downhill) to your hotel for the night. This hotel is a special treat, being a delightful riverside craft-built facility operated by the local townspeople. Every balcony on the eastern side looks out over the river and when it's warm, it's incredibly soothing to leave the slider doors open (mosquito meshes closed) and listen to the babbling of the water flowing by. The evening is capped by a superb Japanese dinner featuring local produce and fish or meat. If you have special dietary requests, please let us know well in advance and the hotel chef will be happy to accommodate you.

Day 2
Get up early and after breakfast hit the road well before 8, so that you have enough time to get to the Central Kochi area and return to the airport to catch your flight. The first stint of driving will take you to Otoyo Town via Kochi, about 90 km and two hours away. Otoyo is one of the most picturesque parts of Shikoku and is famous as the hiding place for 12th century samurai who fled as the losing side of a major battle. It is also home to one of Japan's most unusual and rare teas - Goishi-cha - literally "go stone" tea, because once cut and ready to use, it reminds you of the black stones in the game of Go.
In fact, goishi-cha is being registered as an Intangible Cultural Property of Japan because it is so unusual. Although technically a bancha style of green tea, it's post-fermented tea, that undergoes two successive fermentation (similar to the sake process). These ferments are what differentiate it from oxidized black tea, and leave goishi-cha looking something like seaweed laver, while smelling of hints of cheese! The taste is quite sour, thanks to the lacto-fermentation, and is an acquired taste. This product is so rare that it is only made by a handful of farmers in one elevated area of Otoyo where the fermentation molds will actually activate. You will be shown the production process by one of our local partners, where it is grown and stored, and how to brew it correctly.
Lunch will be at a local Otoyo restaurant and be Japanese style or Indian (yes, there is an authentic Indian place operating in the hills of Otoyo).
Following lunch, you return to the road, for a drive back to Kochi, then depending on your flight timing, you have the choice of first visiting a local orchard, Morimoto, to buy traditional Kochi fruit such as buntan citrus or nashi pears up to 1.5 kg and as big as a small bowling ball.
Or you can go direct to our last stop, which is a new facility opened in 2019 called and Tosa-no-Sato Agricolleto run by Japan's national farming cooperative called Japan Agriculture (JA). Tosa-no-Sato is essentially a farmers' market in the format of a supermarket, but with a focus of handcrafted products and traceability of the growers. It's particularly noteworthy because JA has done a great job curating the products, and you essentially get a snapshot of all the craft foods being produced around the prefecture. The hard cheeses from the northern hills, the ginger beverages from Tosa, and the homemade koji spores and miso from Shimanto are all stand-out products. Prices are extremely reasonable, and there is an attached food court with fast food and healthy food options.
Heading back to the airport, please take note of your flight time, and leave enough time to drop off the rental car and do a local flight check-in. Our suggestion is that with a 1 hour prior check-in, you will need at least another 1 hour to take care of the rental returns. We do offer a service for additional cost to take care of your rental returns for you. Let us know if you need this.
Important information
Included in price
Pre-visit consulting with one of our travel experts
Rental vehicle (up to 3 persons: compact; 4-8 persons: van)
Access to each visit location except the orchard, which, when accessible, will be self-pay (orchard shop is free to enter)
Economy or luxury hotel stays, per your budget (list price is for economy)
Dinner at the hotel on Day 1, breakfast on Day 2 at the hotel
Chat and voice support in English
Not included
Tolls, gas, parking, fines/penalties for vehicle
Insurance for vehicle or yourself and passengers
Admission to any additional attractions that have gate/entry fees
Vehicle accessories such as child seat, freezer box, etc.
WiFi Router or phone SIM unless purchased separately, as recommended
Guides or other persons in attendance
Equipment for any other activities you may plan to do independently (unless booked separately with us)
Lunches. On Day 1 we will arrange the katsuo-no-tataki lunch at Umi-no-eki, but it will be self-pay. Lunch on Day 2 is self-pay
Other important information
Farm-grown food and fermented products are seasonal. We may change the visit itinerary depending on the departure date of your tour.
Hotel availability will vary depending on your travel dates, and we may substitute a nearby hotel of similar grade if not available.
Most meals in Japan are either meat or fish-flavored. If you have dietary restrictions, we can organize other cuisine, but be sure to let us know well in advance. Also, let us know if dashi stock is OK or not.
You will need a working cell phone for navigation. If you need a Wi-Fi Router, we have high-performance, reasonably priced units in stock. We also have SIMs should you need one.
Some parts of the route may be modified depending on weather and seasonal conditions.
Japanese traffic laws are quite strict about parking, so please use car parks provided, or seek permission of land owners before leaving your vehicle for any period of time.
Traffic in Kochi is generally pretty good, but can get heavy from 17:00-19:00 each day, so if you are taking a late flight, factor in the extra time to get to the airport.
Cancellation
4 weeks prior to the day of your trip: 10% of tour price
2 days prior to the day of your trip: 40 % of tour price
1 day prior: 50 % of tour price
On the day, no-show: 100 % of tour price
Japan is a safe country and this tour is low-risk, however, we advise you to consider personal and third-party travel insurance out of abundant caution.
If you are renting a car, we recommend you buy the car rental company's insurance policy.
       
          What you need to bring
Windbreaker during the spring and autumn months. Although Kochi is semi-tropical, the wind chill can be significant.
Working cell phone (usable in Japan) or apply for our Wi-Fi Router or SIM rental
Battery extender/charger
Any pre-purchase passes, route maps, and other information
Sunglasses, water bottle, and other personal accessories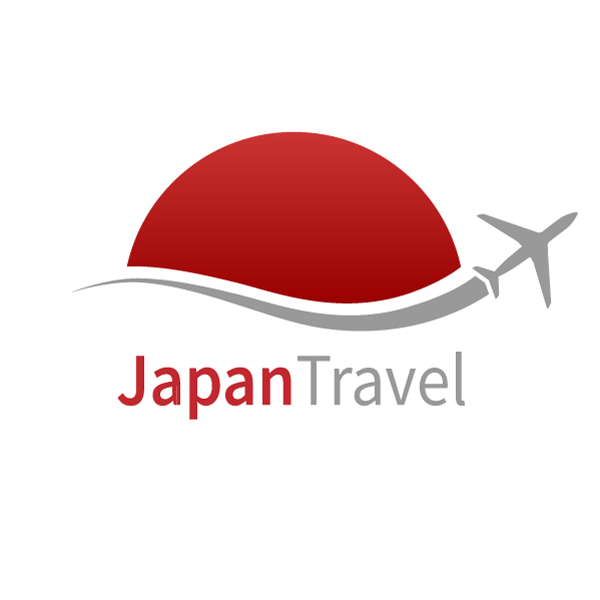 Organised by Japan Travel KK
0 Reviews
There are no reviews yet.