Aomori Bike and Sightseeing Tour (Advanced)
Highlights
Join a carefully designed, thrilling tour led by experts
Discover the true treasures of Aomori
Put your fitness and endurance levels to the ultimate test
Description
Discover the magnificent northern region of Aomori while cycling its scenic routes during this intense yet highly rewarding 5-day tour designed for advanced cyclists. 
Details
Embark on a challenging and exciting 5-day cycling journey across Aomori, the northern region of Japan. Traverse its magnificent mountainous landscapes, cycle along its volcanic lakes and through the lush green, get to know about its historic and cultural heritage such as the famed Hirosaki Castle.
Stay 4 nights at Rockwood Hotel & Spa, located along the slopes of Mt. Iwaki, enjoy indoor, outdoor 'onsen' hot springs, and an array of delicious Japanese and Western cuisine. 

Tour Itinerary
Day 1: Aomori Airport or Shin-Aomori Station to Rockwood Hotel & Spa - 51.7 km
The starting point of the tour is Shin-Aomori Station. In case you are arriving at  Aomori Airport, a pick-up service is available to transfer you to Shin-Aomori Station. After a briefing with staff and fellow tour participants, gear up and head towards Mt. Iwaki and Rockwood Hotel & Spa. The first thirty minutes of the ride follow the route through busy downtown area, however the road soon clears up. 
Elevation gains:  745 m
Accommodation: Rockwood Hotel & Spa
Meals: Dinner 


Day 2: Mt. Iwaki Circuit - 52.7 km
After breakfast, head west of Rockwood for Dake Onsen, famous for its fountain head since Edo Period (early 17th century). The plateau area near the Dake Onsen Hot spring also served as a setting for the novel "The Grass-Cutting Girl" written by Yojiro Ichizaka, a popular novelist of the post-World War 2 Japan. Another highlight on this day along the route that encircles Mount Iwaki, a compound volcano and the highest mountain in the prefecture  at 1,625 meters,  is Iwakiyama Shinto Shrine. Located at the foot of Mount Iwaki, and initially established some 1,200 years ago, the shrine is made of wood that has endured harsh Aomori climate for almost four centuries. Lunch is along the way, and the daily route finishes at Rockwood Hotel. 
Elevation gains:  996 m
Accommodation: Rockwood Hotel & Spa
Meals: Breakfast, dinner


Day 3: Hirosaki -  78.4 km
After breakfast, gear up and head towards Hirosaki Castle, the only remaining castle in Tohoku area which was built in Edo period (1603-1868), and registered as a National Cultural Asset. The road leads across Tsurunomai Bridge - Japan's longest triple-arch wooden bridge. Another point of interest is Zenringai in Hirosaki City, district famous for numerous Zen temples, originally built elsewhere in the region and moved to Hirosaki. Lunch will be in town, at a French restaurant, as Hirosaki is famed for serving excellent French cuisine. After Hirosaki, proceed to Apple Park where over 1,300 apple trees grow in 65 varieties. Aomori apples are well-known in Japan and abroad. You can take a quick tour of the park and see first-hand what it takes to produce apples. 
Elevation gains:  1,002 m
Accommodation: Rockwood Hotel & Spa
Meals: Breakfast, dinner 


Day 4: Cape Tappi - 176 km
On Day 4, head north towards Lake Jusan, where you will have breakfast. The lake, brimming with rare flora and fauna, is the third largest lake in Aomori Prefecture. It is one of the most famous areas in Japan where 'shijimi' clams, widely used in Japanese cuisine, are produced. The highlight of this day is reaching the farthest northern point of the Tsugaru Peninsula - Cape Tappi, which offers fantastic views of Sea of Japan. Lunch is at Imabetsu, after descending Cape Tappi.
Elevation gains:  2,209 m
Accommodation: Rockwood Hotel & Spa
Meals: Dinner 

Day 5: Oirase, Hakkoda - 63.6 km
On your last day, after leaving Rockwood Hotel, head southeast for Yayoi Yasuragi Park, where you will have breakfast. The highlights of the day include volcanic Lake Towada, Oirase Gorge surrounded by rich forest and numerous waterfalls, as well as the Hakkoda mountains, a massive range comprising sixteen mountains, offering panoramic views. The tour ends at the foot of Mt. Tamoyachi, where 300-year old Sukayu 'onsen'  hot spring is located. From Sukayu Onsen, you will be transferred to Shin-Aomori Station and Aomori Airport, which marks the end of the tour. Lunch will be at Nurukawa Yasuragi Park before reaching Lake Towada. 
Elevation gains:  1,776 m
Meals: Breakfast
Important information
The tour starts on June 18 and ends on June 22, 2018.

Minimum number of participants required for the tour to run is 6.
Maximum number of participants in the tour is 12. 

This tour includes:
Pick-up and Drop-off at Aomori airport
Service of our local guides (English and Japanese)
All ground transportation & luggage transfers
Hotel accommodation
Hotel amenities
All breakfasts & dinners and refreshment during rides
Support vehicle equipped with water cooler, track pump and basic repair service
Mechanic support
Route planning and cue sheet (route cards to be attached to stem/stowed in a jersey pocket)
This tour does NOT include:
Flights, airport tax & surcharge
Travel & personal insurance 
Medical insurance 
Lunch on any day
Additional hotel expenses: phone charges, drinks
Optional rental bike and helmet available at Rockwood Hotel & Spa - pay on site
Sukayu Onsen bathing fee (600 yen) - pay on site
Other important information
Rental bikes available at Rockwood Hotel & Spa are limited in number and availability.  The price of rental bike for the duration of the tour is 17,500 yen and for helmet 2,500 yen
Transport information

Rockwood Hotel & Spa offers free bus transfers for tour participants who take 'shinkansen' bullet trains or flights shown below:

Day 1 (June 18)
Shinkansen : Arrival time at Shin-Aomori Station is 13:29 (Hayabusa 13 departs Tokyo at 10:20)
Flight : Arrival time at Aomori Airport is 14:35 (JAL 145 departs Tokyo Haneda Airport at 13:15)
The hotel bus will come to Shin-Aomori Station at 13:29, pick up participants, their luggage, and bikes, and proceed to Aomori Airport. The bus will arrive at Aomori Airport at around 14:30 and carry all participants' luggage to the hotel. Participants can either start cycling to the hotel, or they can take the hotel bus.

Day 5 (June 22)
Shinkansen : Departure time from Shin-Aomori Station is at 14:38 (Hayabusa 24, arriving at Tokyo at 18:04)
Flight : Departure time from Aomori Airport is 16:55 (JAL 148, arriving at Tokyo Haneda Airport at 18:15)
The hotel bus will carry participants, their luggage, and bikes from Sukayu Onsen to Shin-Aomori Station. Afterwards, the bus will proceed to Aomori Airport and arrive there at around 15:00, and drop the participants off.
* Tour participants taking other flights or trains, can take taxis from Shin-Aomori Station (11,110 yen) or from Aomori Airport (9,360 yen) to Rockwood Hotel & Spa. 
Meeting point
The meeting point for the tour participants will be at Aomori Airport or at Shin-Aomori Station. Details regarding the meeting point and the tour itself will be sent to all participants via email several days prior to departure.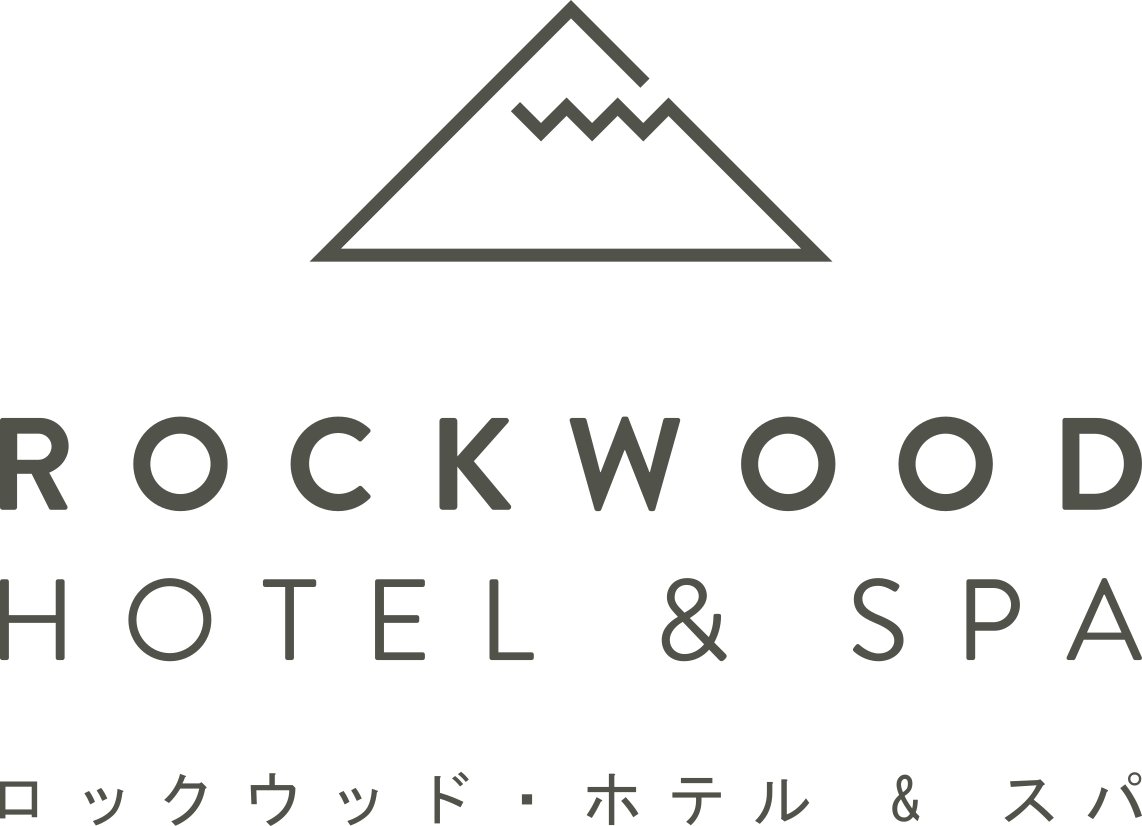 Organised by Rockwood Hotel & Spa