8-Day Self-drive Ohenro, and Shikoku Highlights Tour
All the highlights, by car, of Japan's most sacred pilgrimage.
Highlights
Highlights of Japan's oldest pilgrimage trail, the Ohenro - circumnavigating the island of Shikoku
Plus, all the best attractions off the trail, such as the beautiful Iya Valley in Tokushima and historic Kochi castle
Self-drive gives you freedom to explore, but with pre-bookings and daily chat/voice support to keep it comfortable
Description
The oldest pilgrimage trail in Japan is the 88-temple Ohenro trail which circumnavigates the island of Shikoku. 88 represents good luck and one complete life cycle in traditional Buddhism, and so visiting all 88 temples lets you hedge your bets for a successful and happy life! The problem, of course, is that the Ohenro is about 1,200 km long if one walks and takes up to 3 months for the average pilgrim to complete! But wait, there is another way, that is not considered cheating for busy visitors. Use a car to get to each key temple. So, with this in mind, we have configured a 8 day tour. The tour incorporates 12 of the most important and interesting temples on the Ohenro. Get those done, and you can come back later to finish off. But it's not just about temples. We include rafting, hiking, beaches, and sightseeing along the way, letting you sample the highlights of Shikoku island.
We also offer a 4-day tour of Ohenro, if your schedule is more limited. 
In case you are really strapped for time, make sure you try the rafting experience on Yoshino river. 
Details
This 8-day package tour brings you the Highlights of Japan's oldest pilgrimage trail.
Package type:  Luxury Accommodation(High-end transport) 
                              Economy Accommodation(Standard transport)
Tour itinerary

Day 1: Takamatsu Airport, Kagawa, to Awa region, Tokushima
Arrive at Takamatsu airport, pick up a rental car, then travel to Awa region (Tokushima) via the Kagawa/Tokushima coastline, visiting Temples Number 86 and 1 along the way. Lunch can be a bento beside the beach at Oda, on the Sanuki Peninsula, perhaps coupled with some wine (but not for the driver, Japan is a zero-tolerance drink-driving country), picked up from the Sanuki Winery. Got kids? How about horse riding, also in the Sanuki area, or a whirlpool boat tour at Naruto?
Route Details: Temple 86 Shido-ji Temple, Sun-green horse riding school, Sanuki Winery, Oda Beach, Japan Dolphin Center, Shirotori Zoo, Naruto Cruise, Otsuka Museum of Art, Naruto German House, Temple 01 Ryozen-ji temple, Asutamuland Playground, Temple 88 Okoboji
Lunch: Bento eaten at Oda Beach 
Dinner: at the Hotel

Day 2: Awa Region to Iya Valley, Tokushima
Today we break from the Ohenro, to explore previously inaccessible mountains and ancient farmhouses on misty cliff tops. Hiking is still the name of the game, though.
Making one short visit to the northern coastline to visit Zentsu-ji temple and priest Kobo Daishi's (Kukai) birthplace, we first stop off at the Kotohiragu shrine with its 1,368 steps (to the inner shrine), and the Sayabashi bridge, one of the most graceful and beautiful covered bridges in the country. We then head south into Shikoku's mountainous hinterland to discover some of the island's most iconic spots, such as Mount Tsurugi, the Nagoro scarecrow village where there are more scarecrows than villagers, the rope bridges of Iya, the hill-top onsen that you can only access by funicular, and the beautiful tumbling waters of  the Yoshino river. We recommend hiking Tsurugi, but if it's raining, you can either take the lift or get wet another way by rafting the wild waters of the Oboke Gorge or simply spending extra time soaking in one of the wonderful onsen in Iya.
Route Details: Temple No. 75 Zentsu-ji Temple, Sayabashi, Kotohiragu shrine, Awa-Kamo 1000-year old tree, Mt. Tsurugi, Nagoro scarecrow village, Kazurabashi vine bridge, Peeing Boy statue, Oboke Gorge
Breakfast: Breakfast at departing hotel
Lunch: Bento or roadside cafe
Dinner: Dinner at the hotel

Day 3: Iya Valley, Tokushima, to Kitagawa village, Kochi
Get an early start today, to pack in all the activities and scenery. Two routes await. First, rafting in the morning then a shorter drive to  today's sole temple - No. 24 Hotsumisakiji Temple at the very tip of Muroto peninsular. This temple is special because the venerated priest Kukai became enlightened here. The second route is a longer but very picturesque drive through the Monobe and Naka river valleys then turning south to Muroto peninsula and joining the remainder of the first route.
Breakfast: Breakfast at departing hotel
Lunch: Bento or roadside cafe
Dinner: Dinner at the hotel
 
Day 4: Kitagawa village to Shimanto region, Kochi
Kochi is the largest, and longest, prefecture in Shikoku, making it an ideal place for driving and sightseeing. Day Four takes you almost right across the prefecture, east to west, with a brief stop at the capital city and its iconic castle, along with several stand-out Ohenro temples, No. 31 Chikurinji temple, which is perched at the top of a steep hill overlooking Kochi city, and No. 37 Iwamotoji temple, which features a very Instagrammable ceiling, along with sleeping quarters and yoga classes. Finally, we arrive in the heart of the fabled Shimanto River region - with its forests and untamed landscapes.
Breakfast: Breakfast at departing hotel
Lunch: Bento or roadside cafe
Dinner: Dinner at the hotel

Day 5: Shimanto, Kochi to Uchiko, Ehime
The least inhabited area of Shikoku island is also one of its most scenic, and today you will see, smell, and feel hints of not just countryside Japan, but also what that country looked like two hundred years ago. At the same time, we include an interlude to Cape Sada, where without any electronic gadgets, the highway sings a tune to you (really).
Route Details: Temple No. 38 Kongofukuji Temple, Ashizuri Underwater Museum, Nanrakuen Garden, Temple No. 43 Meisekiji temple, Garyū Mountain Villa, Ozu
Breakfast: Breakfast at departing hotel
Lunch: Bento or roadside cafe
Dinner: Dinner at the hotel

Day 6: Ozu to Matsuyama, Ehime 
Before leaving Ozu, we visit the wonderfully preserved Uchiko Old Town, which includes a row of houses dating back 200+ years when wax was king and much of it came from this area. We then head into the Ehime hinterland, following the pilgrims of yore, to two beautiful mountain top/mountain side temples, Number 44, Daihouji Temple, and Number 45, Iwayaji temple. Most pilgrims would agree that Iwayaji in particular is a spectacular temple, in that it's built nestled into the side of a hill, and if you can work up the courage, you can climb a ladder taking you well above the temple complex for a panoramic view. Be warned that while it's safe, coming down is a bit scary and so this side activity is not suitable for young kids. You should arrive in Matsuyama late-afternoon, plenty of time to check in to your hotel, freshen up, then make a visit to Dogo Onsen, the ancient bath house/spring made famous by Studio Ghibli.
Breakfast: Breakfast at departing hotel
Lunch: Bento or roadside cafe
Dinner: Dinner at hotel

Day 7: Matsuyama all-day
Although the main attraction of Shikoku is in its forests and beaches, one city stands out as a tourist destination of its own, and that is Matsuyama, thanks mostly because of its well-preserved castle and the historic Dogo onsen. We recommend that you walk the route suggested, or try the trams from the Dogo onsen down to the Okaido stop, which is very close to the ropeway entrance and the various shopping streets in the area. The Okaido Shopping arcade features stores that locals use in their daily lives, so prices are reasonable and local textiles and crafts make ideal gifts for folks back home. Towards the west of Okaido is the Ehime Museum of Art, which features an excellent selection of western impressionist paintings, including Cezanne and Monet. The high note of your route today will be the Matsuyama castle, riding the ropeway up and strolling down. The castle is famous for its commanding views of the city, as well as being one of the 12 best-preserved fortresses in the country.
Guide: Not included, but available on request.
Breakfast: Breakfast at departing hotel
Lunch: One of the many cafes or restaurants in Matsuyama City
Dinner: Dinner at the hotel

Day 8: Departure
Fly out from Matsuyama or return to Takamatsu, Departure.
Breakfast: Breakfast at departing hotel
Lunch: Bento or roadside cafe
Departure Day. You have 3 options:
1) To return your car at Matsuyama on Day 7, then take a limousine bus to Matsuyama Airport on Day 8. These leave every 20 minutes or so from Dogo Onsen Main Building (but more frequently from JR Matsuyama station).
2) To return your car at Takamatsu Airport, a 20-30 minute drive.
3) To drive across Shikoku on the expressway (tolls apply) and leave your car at the Takamatsu Airport. This takes about 2-2 1/2 hours depending on traffic. This road does get congested at times, so leave plenty of time before your scheduled departure.
Transport Type 1: If returning to Takamatsu, car. If flying from Matsuyama, then airport bus.
Important information
Included in price
Route driving maps
Rental Vehicle booking
Hotel bookings
Bookings for attractions needing reservations (with some exceptions on holidays - but we will inform you of this)
Breakfasts and dinners when indicated
Chat and voice support in English
Not included
Tolls, gas, parking for vehicle
Insurance for vehicle (this is an extra fee paid to the rental partner)
Admission to attractions that have gate/entry fees
Child seat, freezer box, similar accessories
Wi-Fi router, unless requested
Guide or other person in attendance
Equipment for any activities you may plan to do (unless booked separately with us)
         Other important information
Hotels may vary depending on booking date and custom requests.
Meals are generally provided by hotels - be sure to let us know if you have special diet preferences.
You will need a working cell phone for navigation. If you need a Wi-Fi Router, we have a high-performance, reasonably priced units in stock.
Some parts of the route may be modified for mid-winter unless you wish to have snow tires fitted (additional fee).
Vehicle Return Fee applies if you leave the car in Matsuyama versus returning it to Takamatsu.
This route may be reversed upon request.

Know before you book
Cancellation
2 days prior to the day of your trip: 40 % of tour price
1 day prior: 50 % of tour price
On the day, no-show: 100 % of tour price
         What you need to bring

Working cell phone (usable in Japan) or apply for our Wi-Fi router rental
Battery extender/charger
Any pre-purchase passes and other information
Sunglasses, water bottles, and other accessories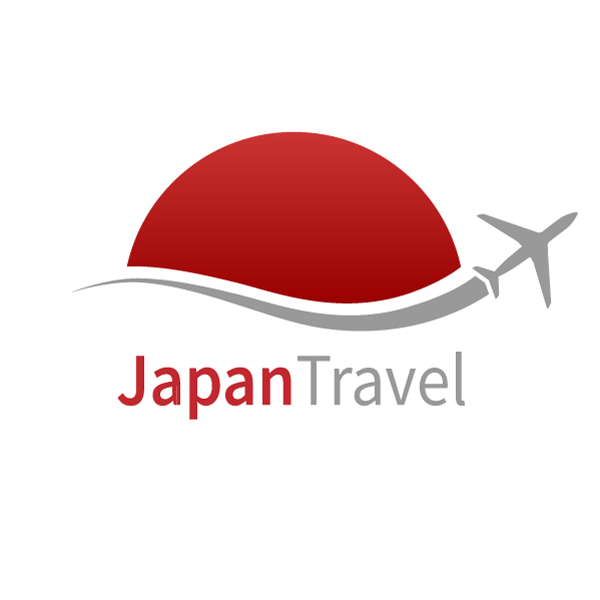 Organised by Japan Travel KK
0 Reviews
There are no reviews yet.