JR Pass: Unlimited Rail Travel in Japan
Flexible and hassle-free traveling by train with one of the world's best railway systems
Highlights
Enjoy this all-you-can-ride pass to easily travel within the country
Valid for the period of a consecutive 7, 14, or 21 days
Experience unlimited rides on the "shinkansen" bullet train
Description
The Japan Rail Pass (JR Pass) offers unlimited multi-use rail travel in Japan. It gives you unlimited access on JR national trains, JR bus services and the JR ferry service to Miyajima Island. Also included are the Shinkansen bullet trains (except the Nozomi & Mizuho), Narita Express and the Tokyo Monorail. Choose between the Ordinary Pass or the Green Pass (First Class) for 7, 14 or 21 consecutive days. Get your JR Pass Voucher and exchange it for an actual JR Pass at a major JR station or an international airport. 
Details
Who can use the JR-Pass?
The Japan Railway Pass can only be used by a short term visitor to Japan who enters Japan as a ''Temporary Visitor''. It can also be used by Japanese nationals who can prove that they have been permanently residing abroad for at least past ten years.

Where and how can the voucher be exchanged?
The voucher can be exchanged at designated major JR stations and Narita, Haneda and Kansai Airport. Hand your Exchange Order and Passport (photocopy is not accepted) to the ticket counter staff to receive your Japan Railway Pass.

How to use the JR-Pass?
When using the Railway Pass you can't use the automatic ticket gates but you have to show the Railway Pass to the staff at the gate in order to be able to enter.

Ordinary Pass vs. Green Pass
The Green cars are more luxury cars that offer larger seats, more foot space, have board service and are mostly less crowded in comparison to the Ordinary cars. The Green cars are available on most of the Shinkansens and Limited Express Trains and on a few number of local trains. If you wish to upgrade to the Green Car but have the Ordinary Pass you will have to pay a supplement fee and this has to be paid separately.

Seat reservations
Japan Rail Pass holders can make free seat reservations by showing their Rail Pass at any JR ticket office. The reservation for seats can only be done at a JR ticket office and not onboard of the train or at a ticket machine. The seat reservations on most trains are optional and on most local trains not even possible. There are a few trains that carry only reserved seating and require reservation beforehand and these are:
Narita Express (Tokyo - Narita Airport)

Hayabusa and Hayate trains along the Tohoku/Hokkaido Shinkansen

Komachi trains along the Akita Shinkansen

Kagayaki trains along the Hokuriku Shinkansen

Sunrise Seto/Izumo night trains
Many trains do not get booked out but some do, also when traveling in a group or when you wish to be seated together, seat reservation is recommended. When missing your train with reserved seat it is advised to try to cancel your reservation at a ticket office before it is too late and you can ride the next train in the non-reserved section or make a new reservation for a later departure time.

On which tracks is the JR Pass valid?
Railway: The Japan JR Pass is valid on the limited express trains, express trains, rapid, local trains and the Tokyo Monorail and all JR Shinkansen bullet trains except ''Nozomi'' and ''Mizuho'' bullet trains. The Aomori Railway services between Aomori and Hachinohe but only for travel on local or rapid service trains and when you disembark at Aomori, Noheji or Hachinohe Station. The IR Ishikawa Railway Line between Kanazawa and Tsubata but only on local or limited express trains between those two stations. The Ainokaze Toyama Railway Line between Toyama and Takaoka but only on local trains between those stations.
Buses: The local lines of JR Bus (excluding some local lines, validity for particular routes is subject to change): the JR Hokkaido Bus, JR Bus Tohoku, JR Bus Kanto, JR Tokai Bus, West Japan JR Bus, Chugoku JR Bus, JR Shikoku Bus, JR Kyushu Bus. The pass is not valid for travel express bus routes operated by JR Bus.
Ferry: Only the JR-West Miyajima ferry is covered by the JR Pass.
Important information
Included in price
All JR Group shinkansen bullet trains, except the Nozomi and Mizuho departures
Free reservations, or travel "on-the-fly" unreserved
Tokyo Monorail between Haneda Airport and Hamamasucho Station
All JR Bus local lines (some exceptions, no express services)
JR-West ferry service between Miyajima and Miyajimaguchi (near Hiroshima)
Not included
Refreshments and meals
Onboard WiFi
Transport on services considered exceptions to JR Rail Pass coverage
Overground, subway services, buses, and ferries operated by non-JR companies
Upgrades
Once you purchase a Japan Railway Pass you will be issued an exchange voucher. You will need to exchange that voucher for an actual Japan Railway Pass at a major JR station or an international airport.  
Once you purchase your Japan Railway Pass, our customer support representative will be in touch regarding the JR Pass voucher hand over. 
The Japan Railway Pass is valid only for the person whose name appears on the pass. The user must be a foreign national visiting Japan with the entry status of Temporary Visitor. Please note also that the pass is valid only when it has a Japan Railway Pass ticket attached.
The Japan Railway Pass voucher is non-refundable. If for some outstanding reason you need to cancel your Japan Railway Pass purchase and request a refund, contact us at <tours@japantravel.com> 
The Japan Railway Pass voucher needs to be exchanged within a period of 3 months after the purchase/issue date.
After assigning the starting date of the pass it can't be changed.
The Japan Railway Pass can be used only within its validity period. The start date is on the day when the pass is first used.
When you begin using your pass, present it to the attendant at a manned ticket gate. The attendant will apply a stamp in the space provided for official use. When passing through the gate, always present your pass to the attendant so that the period of validity is visible.
While using Japan Railway Pass, you must carry your passport and be prepared to present it to a station attendant or car conductor if requested.
Starting point
Turn in your JR Pass Voucher to receive your Japan Railway Pass at a Japan Rail Pass exchange office in a major JR station or at an international airport.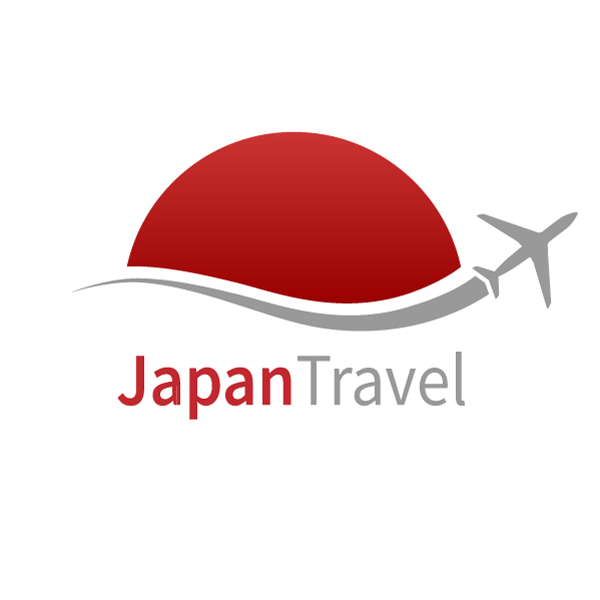 Organised by Japan Travel KK
4 Reviews
I used the rail pass last year and it was amazing. I used the pass to to go from Nagoya to Sapporo back to Nagoya then down to Kyushu, Nagasaki, Hiroshima along with many side trips. It was worth every yen it cost. My next trip I will buy the pass again. I could not give the RAIL PASS a higher recommendation. And the safety, punctuality, cleanliness & overall experience made it all UNFORGETTABLE.
Very easy to purchase and use, it is truly a must if you're traveling in Japan. 100% worth the money
Great communication, very efficient. We were staying with friends and Jerome kindly meet us at our location to hand deliver the passes. Highly recommend you purchase a pass, its so easy to book your tickets or simply show your pass for metro (JR Lines only) trains.
Excellent efficient service- highly recommend