Japan Seaside Hot Spring Relaxation Trip
Enjoy camping, Japans coast, and a natural open-air onsen hot spring
Highlights
Soak in a natural hot spring right on the seaside (mixed bathing)
Camp along the coast under the shade of pine trees
Experience the true nature of northern Kyoto
Description
Go where only local people can go. Swim, relax, stroll along the beach in an idyllic location along the Japan Seaside. Soak in the hot spring, barbecue, sit by the campfire. It may be even possible to experience the nighttime bioluminescence of the Japan Sea.
Details
It is possible to join the camp from a local station, Amino, in northern Kyoto prefecture, if you have a train pass or are riding the trains in that area. Or from Nishiyama-Tennozan if you are in the Kyoto / Osaka area.
Otherwise, transport can be arranged from either downtown Osaka city or Kyoto city.
It is not necessary for you to return to the point of origin—after the camp we are happy to drop you at a station that is convenient for you to continue with your journey, if that is best for your plan.

The Tour Guide
Lawrence has been in the Kansai region for over 25 years. He has explored the entire area by car and on foot for sometimes up to a week at a time. He seeks out waterfalls as a rule, then hunts for nearby hot springs, camping spots, hiking paths and local interests. His passion is introducing to you the green of the forests, blue of the sky, white of the clouds, and the cool, clean transparency of the mountain streams—all just a short distance from Osaka and Kyoto.

Itinerary
Day 1: Arrival (by 5 PM is ideal)
It's best to arrive with a bit of daylight remaining, set the tents, prepare dinner and wood for a campfire. Night swimming! The water of the Japan Sea is often bioluminescent.
Day 2: On the beach
September is actually the most ideal climate for beaches in Japan. Stroll along the beach, snorkel for octopus and sea urchins. Relax! Read a book, nap. Soak in the natural hot spring water right on the beach. Meet your neighboring campers.
Day 3: Final day / Departure
After breakfast it's time to clean up the camp & pack the van. Depart just before lunchtime (lunch on the road). Depending on your plan for after the camp, it may be possible to stop off at local sights on the way back. There's a beautiful waterfall about an hour from the beach…!
Important information
The tour dates are September 22-24, 2018.

Minumum number of participants is 2.
Maximum number of participants is 6.

This tour includes
All necessary camp gear for a comfortable night's sleep
All necessary kitchen gear for preparing meals
Entrance and camping fees
Free shuttle to and from the campground
Breakfast x 2, Lunch x 2, Dinner x 1
This tour does NOT include
Alcohol and other drinks, snacks
Other personal expenses
Know before you book
Cancellation: 2 days prior to the day of your trip – 40 %,
1 day prior – 50 %,
On the day – 100 %,
No-show – 100 %
What you need to bring
Swimsuit / beachwear / sunscreen, etc.
Jacket / sweater / coat, warm wear for night time
JPY cash for drinks, snacks, meals, etc. (we will go shopping locally)
Meeting point
The ultimate meeting point is Amino station in northern Kyoto prefecture. However, we offer free transport to/from the camp to match your convenience. Details can be arranged upon inquiry.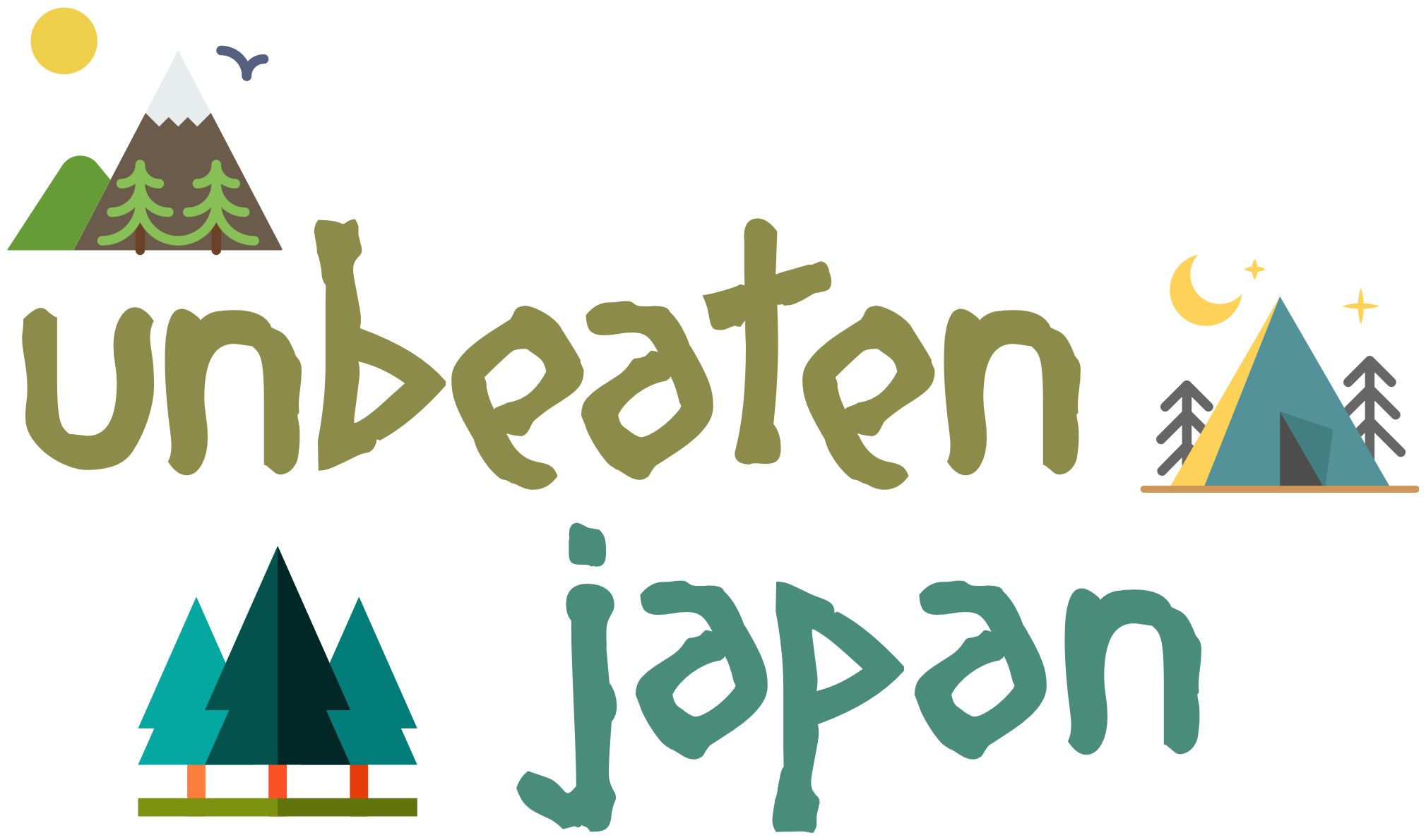 Organised by GK Unbeaten Japan