JapanTravel Original: 4-day Noto Cycling Tour
Highlights
Join an all-inclusive cycling tour led by experts
Cycle through one of the most scenic areas in central Honshu
Explore the hidden gems of Ishikawa Prefecture
Description
JapanTravel offers you the unique experience of cycling and exploring the breathtaking coast of Noto Peninsula in Ishikawa prefecture. 
Details
JapanTravel offers you the opportunity to join a cycling tour in the picturesque Japanese countryside. The tour is geared towards the casual cyclist, looking to enjoy the unique experience of the lesser known, however truly mesmerizing Japanese country.
This tour takes you on a 4-day exploration of one of Japans's most scenic coastal cycling routes - Noto Peninsula, located in Ishikawa Prefecture, on Japan's main island of Honshu. 

Highlights of this tour include:
4-day stay and 3 days of cycling on Noto Peninsula, Ishikawa Prefecture
Friendly, bilingual tour staff
Lightweight aluminium road bikes (all weighing less than 11 kg, and with Shimano 105 groupset)
Support van, spares, snacks, smart phone SIMs
3-star hotels, traditional Japanese "ryokan" accommodation (with all meals included) – "onsen" hot springs  (where available) and hot public baths at the end of each day

Itinerary

Day 1: Suzu
On the first day, you will be meeting up with the tour members in Suzu, located on the northeast coast of Noto Peninsula. Bikes and other rental equipment will be handed and checked, to make sure you are fitted and well prepared for cycling. Optionally, you can bring along your own bike and accompanying gear. You are at leisure to explore Suzu, or just relax and get ready for the following day. Your tour members will be joining you at the designated accommodation, where group dinner follows. 
Accommodation: Notojiso or similar class


Day 2: Suzu to Anamizu - 60 km
Heading out after breakfast, we will make our way outside Suzu, but not before cycling past Mitsukejima, also known as Battleship Rock, which rises 30 meters into the air. We also go past Koiji Beach, the site of many peculiar rock formations, called 'The Beach of Path to Love". Elevation gains are kept to a minimum today, as we proceed to Anamizu. Once there, after checking into our accommodation, another group dinner awaits. 
Accommodation: Hotel Castle Manai or similar class

Day 3: Anamizu to Wakura - 41 km
After breakfast, we set off for Wakura Onsen, a traditional Japanese hot spring in the sheltered Nanao Bay. This part of the coast is verdant farming land, offering glimpses of Nanao Bay throughout. We pass over the picturesque Twin Bridge suspension bridge and traverse Noto Island. Depending on time and interest, we make optional stops at Notojima Aquarium and Glass Art Museum. After reaching Wakura Onsen in the mid-afternoon, you are at leisure to either soak in the hot springs or take an additional short loop ride around the west side of Wakura. Upon checking into our accommodation, group dinner and drinks follow. 
Accommodation: Kagaya or similar class

Day 4: Wakura to Tokyo
After breakfast and check out, while your group peers will continue cycling to Takaoka, your tour ends here, and after returning the rental bike and equipment and debriefing, you are at leisure to either explore Takaoka on your own, or take a train to Tokyo.
Important information
Minimum number of participants required for either tour to run is 7. 
Maximum number of participants per either tour is 16. 
Longer versions of this tour are available as 7-day Noto Cycling Tour and 12-day Kyoto-Noto Cycling-Tokyo, respectively. 

This tour includes:
All accommodation and meals
Bikes and cycling gear: helmets (optionally you can bring your own), spares
Tour leader assistant
Backup van and bilingual driver/assistant
First aid
Smart phones and SIMs
Walkie-talkies where needed
Some (limited) cash and credit 
24/7 bilingual call center support in case of emergency
The tour does NOT include:
Transportation to/from starting and ending points of the tour
Activities stated as "Options" in either tour itinerary: these may cost extra and usually need to be arranged prior to departure. Do not hesitate to contact us if you would like to take up any of these activities and/or need additional services
* Although the tour includes some limited 3rd party property and injury insurance, we encourage our customers to arrange private travel insurance for the duration of the tour

Other important information:

Noto Peninsula Cycling - Clothing & Seasons
Clothing requirements vary by season. Keep in mind that Japan's weather can change quickly and dramatic temperature fluctuations are especially common in the mountains
Helmets (which we provide) are compulsory on our tours, and so are sturdy cycling or sports shoes
We also recommend padded pants since our road bikes have firm seats
Meeting point
The meeting point for the tour participants will be at Suzu Station. Details regarding the meeting point and the tour itself will be sent to all participants via email several days prior to departure.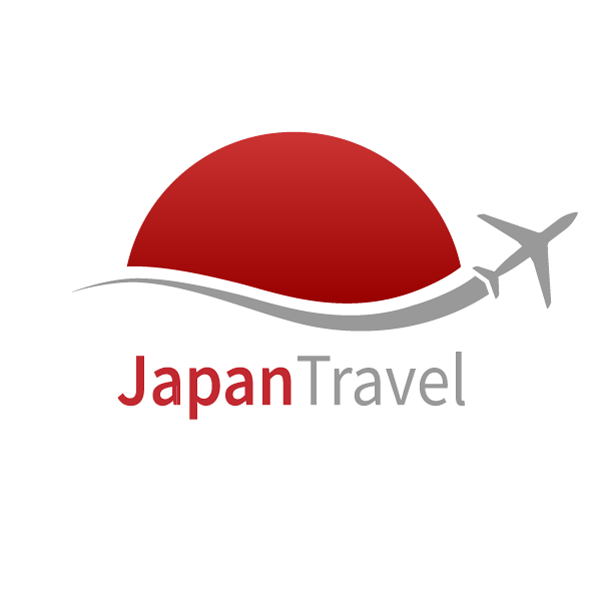 Organised by Japan Travel KK